In Malaysia, the Nissan Teana 2.5 V6 has awarded as the Best Local Assembly Executive Sedan' in the Asian Auto – Auto Industry Awards 2011.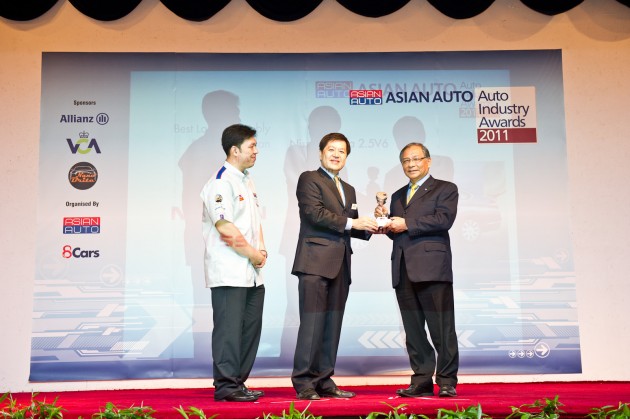 Speaking at the event, Dato' Dr Ang Bon Beng, Executive Director of Edaran Tan Chong Motor (ETCM) said, We are pleased to receive this Award as it is a recognition by our fellow Malaysians that Nissan is their most trusted automobile brand.
Chief Editor of Asian Auto, Mr. Daniel Fernandez, who was also present at the prize giving ceremony, said The Nissan Teana 2.5 V6 won Best Local Assembly Executive Sedan at the Asian Auto – Auto Industry Awards 2011 as it surprised all the judges with its good engine response, quiet cabin at high speed and overall build quality against its reasonable selling price.
ETCM has brought an affordable executive sedan into a highly competitive segment and managed to take a lead after many years of not having a product in this segment, he added.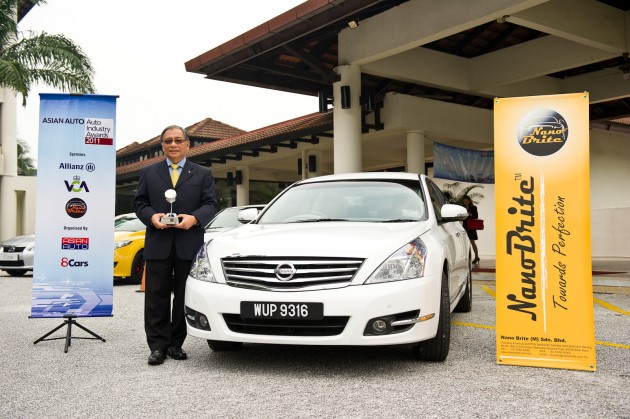 Nissan Teana has garnered various prestigious awards overseas, such as King of Comfort' in China, Indonesian Car of the Year' by Mobilmotor Magazine, Life's Motoring Best Buys of the Year' category of large sedan by The Straits Times, Singapore etc.
In November 2010, ETCM introduced Nissan Teana to the local market, with three variants – the 2.0L and 2.5L V6 that were assembled in Tan Chong Motor's Serendah Plant, and the Teana  3.5L V6 that is fully imported from Japan.