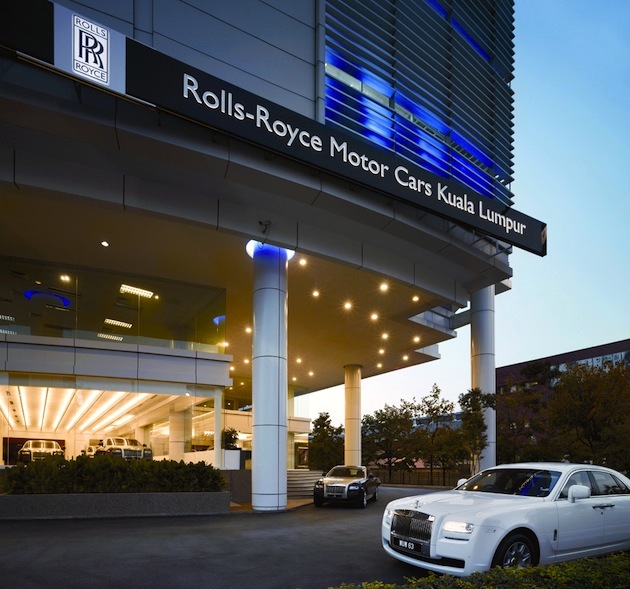 Today on May 20, Rolls Royce officially opened its first showroom in Malaysia at Quill 9 in Jalan Semangat, Petaling Jaya. The RR showroom is located at the same building with Quill's BMW dealership.
The regional director of Rolls Royce Motor Cars, Asia Pacific Paul Harris said the sales of Rolls Royce in Asia Pacific overtook the sales in other regions last year.
This new showroom of Rolls Royce which was the luxury carmaker's 18th showroom in Asia Pacific and 81st dealerships, targeting the members of the royalty, corporate or affluent entrepreneurs as its main customers.
Potential owners can now pay a visit to the showroom and check out the new Rolls Royce Ghost that priced from RM2.1 million. Moreover, all the new Rolls Royce will come with a 4-year warranty with unlimited mileage and 24-hour roadside assist.