A couple of days ago, Honda Motor Co. announced its quarterly profit dropped 38% due to a fall in car production following last month's earthquake and withheld earnings projections amid a chronic shortage of auto parts.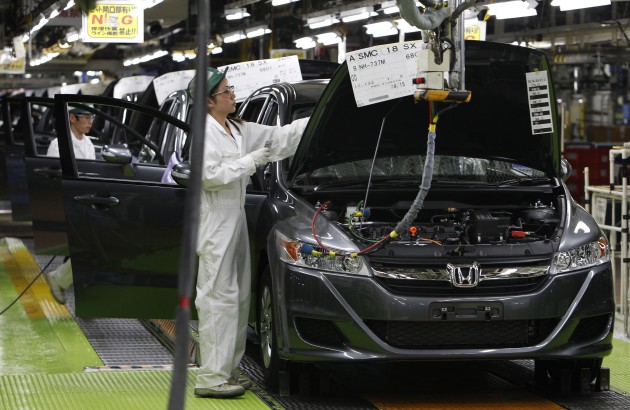 Honda said it would cut all 600 contract workers at its plant in Saitama, north of Tokyo, by not renewing their three-month contracts. The workers will lose their jobs by the end of September. Honda has been struggling to maintain limited vehicle manufacturing because of parts shortages following the March 11 quake and tsunami.
The March quake was the biggest reason for declining profit. We simply could not produce cars due to parts shortages after the quake, said Honda spokesman Tomohiro Okada.
The magnitude 9.0 massive earthquake and tsunami destroyed many factories in north-eastern Japan, causing severe auto parts shortages for Honda and other automakers. After the massive March 11 disaster, Honda forced to shut down its entire production in Japan from March 14 to April 10, resulting in a production loss of 58,500 cars.
Faced with a parts supply crunch, Honda's auto plants in Japan will operate at half capacity until the end of June. Honda added that it doesn't expect to return to full production in Japan until the end of the year.
Honda sold 142,000 cars in Japan during the quarter, down 21% from the same period a year earlier. But the company's auto sales abroad increase by 3.8% to 718,000 cars due to high demand in North America and China.