Mazda Malaysia will kick start it's Mazda Motor Show 2011 in 1 Utama (new wing ) in few hours time which starts from today( 2nd March) until this Sunday (6 March). Among all the excitement of the zoom-zoom family, Mazda will take this opportunity too announce a more affordable version of Mazda 3 ( CKD version ) in four variant ( Mazda 3 1.6L sedan, Mazda 3 1.6L hatchback, Mazda 3 2.0L sedan and Mazda 3 2.0L hatchback).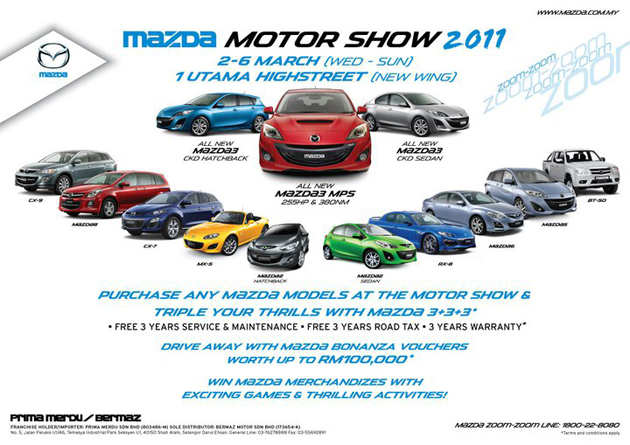 The CKD of Mazda 3 will be more or less same with the current CBU Mazda 3. Something worth to take note which is Mazda Malaysia will equipped the Mazda 3 1.6 with foglights as standard now. Rumours say that the Mazda 3 1.6L version could cost around RM90k+ and as for the Mazda 3 2.0L will be around RM120k. We will update the exact figure as soon as we get the information later in the morning.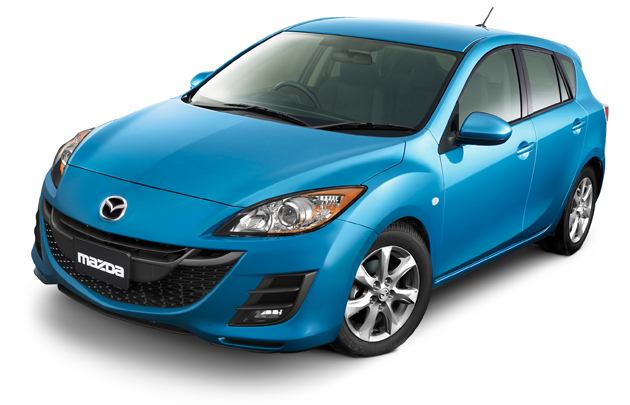 The Mazda Motor Show 2011, will also feature the Mazda 3 MPS ( Mazda Performance Series) that we posted earlier during the Mazda Media Briefing. – A 2.3L turbo petrol engine , pumping 255hp, 6 speed gearbox and 18″ wheels hot hatch. 0-100km/h in 6.1 seconds.