Mazda 3 MPS (Mazda Performance Series) will be launching in Malaysia on early March 2011 together with the conventional CKD Mazda 3. The good news: Retail price of Mazda 3 MPS – RM175k.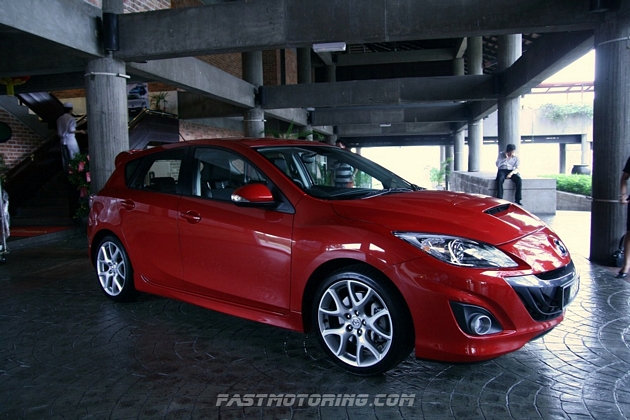 – L3-VDT 2.3L Direct Injection Spark Ignition (DISI) Turbocharged engine
– Front-wheel drive (FWD) layout
– 6 Speed Manual Transmission
– 190kW (255hp)@5,500rpm and 380Nm@3,000rpm
– 90% of maximum power from 2,000rpm
– 0-100km/h in 6.1 seconds
– Max speed: 250km/h
All the Mazda 3 MPS will be fully imported from Japan. Based on our observation, the specification is similar to the South Africa model specification. Unlike the discontinued model of Honda Civic Type R (FD2) in Malaysia which is a complete Japan Domestic Model (JDM). But you get a max speed of 250km/h and a compatible engine tuning with RON95.
What's next? We will keep you posted with more photos and our test drive report.
Photo Gallery: Mazda3 MPS in Malaysia (before launching)