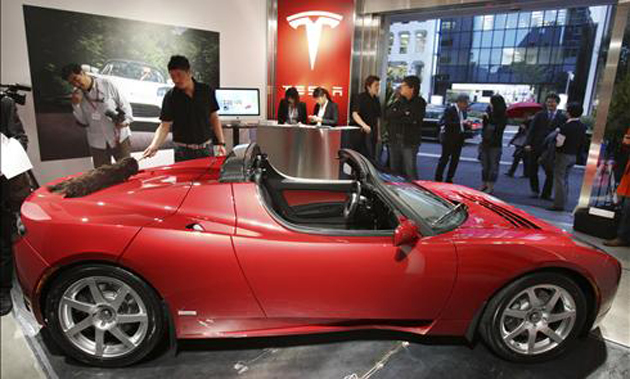 Tesla, the Palo Alto maker of electric sports cars and new pal of Toyota, opened a showroom in Tokyo this week. It's Tesla's first dealership in Asia. The U.S. maker of electric sports cars is hoping to persuade rich buyers before eventually widening its appeal with cheaper models.
Tesla has globally sold only 1,400 of the electric cars – which start at $101,500 in the U.S and is about 50% more in Japan.  
But Tesla has important connections in Japan. Toyota Motor Corp. is a shareholder in Tesla. Recently investing $50 million in Tesla stocks and signing a $60 million contract to have Tesla help develop an electric version of Toyota's RAV4 SUV. Besides, Tesla also gets its batteries from Panasonic.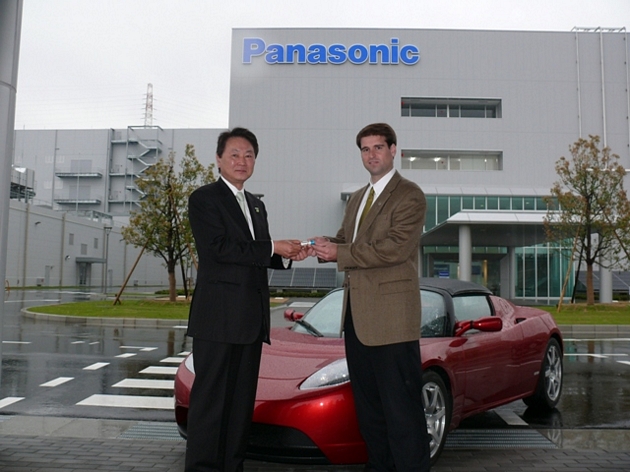 According to Yasuaki Iwamoto, auto analyst at Okasan Securities Co. in Tokyo, says Tesla could influence Toyota in a positive way because Tesla's approach is so different from Toyota's. The Japanese automaker is known for its affordable, reliable, if unflashy, cars that are mass-produced in old-style plants. "In the era of electric vehicles, automakers have to change their way of thinking," Iwamoto told The Associated Press. "Toyota is intrigued by something as alien to its legacy as Tesla."
The AP also talked with Takao Ozawa, 38, an entrepreneur who drives Japan's first Tesla. He says he loves the quick, gear-less, silent acceleration of his Tesla (0-60 in 5.6 seconds), but admits he uses it only for his commute and relies on his gas engine Citroen for trips.
But says Ozawa, who used to drive a Ferrari: "It's a great car. I don't have to feel guilty driving it either."