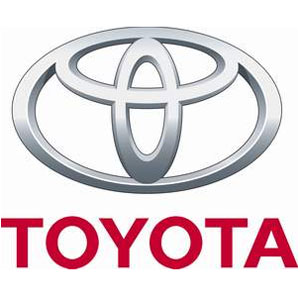 Toyota's global production fell in September for the first time in a year, while rivals Honda and Nissan increased output thanks to strong demand in China.
Toyota Motor Corp. said yesterday that its worldwide production dropped 1.3% to 672,604 vehicles, marking the first year-on-year decrease in 12 months. The world's No. 1 automaker said the fall was due to weak production in Europe and North America.
Toyota's production in Europe sank 29.7% to 40,630 vehicles due to sluggish sales in Britain and Turkey. The company's output in North America slipped 4.1% year-on-year to 122,649 vehicles in September.
The fall in North American production was due to declining output in the United States after Toyota closed its auto plant. But Toyota's rivals enjoyed rising growth in output because of strong demand in China. Honda Motor Co. said its global production in September rose 9.2% to 328,368 vehicles, up for the 10th consecutive month.
Honda – Japan's No. 2 automaker – said production in Japan jumped 21.9% thanks to soaring demand for the company's energy-efficient Fit subcompact. Honda launched the hybrid version of the popular Fit/Jazz in early October. The Fit/Jazz hybrid went on sale in Japan with a price tag of 1.59 million yen which makes the cheapest of Honda's gasoline-electric cars.
Nissan Motor Co. said its worldwide production grew 27.2% to 395,658 vehicles in September, marking the 20th consecutive month of year-on-year increase. Nissan said its production in China rose 24.3% and gained 31% in the United States.
Mazda Motor Corp. said its global production climbed 9.4% to 117,413 vehicles. Mitsubishi Motors Corp. said its worldwide output jumped 30.9% to 114,191 vehicles.