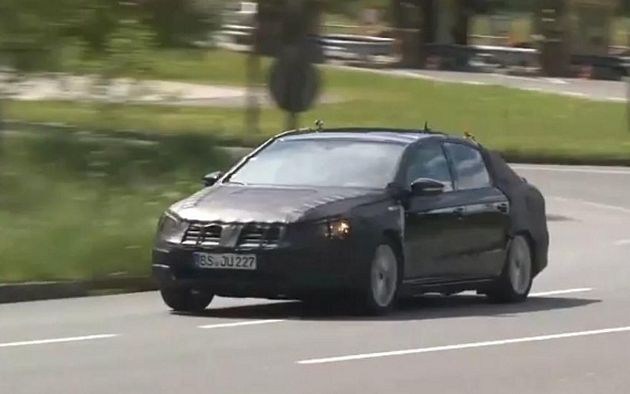 Referring to our previous posting on Volkswagen Passat 2011 Leaked Photo, we found a spy video of the redesigned 2011 VW Passat. As mentioned previously, Volkswagen Passat will make official world premiere in this year's Paris Motor Show in October and arrive in dealerships early next year.
The 2011 Volkswagen Passat is expected having new front and rear designs that identical to their current line-up like Scirocco, Golf and the 2011 Jetta. Apart from there, the Passat's interior will receive a new design entirely. In the video, you will notice the new steering wheel and door panel.
Moving forward to engine and transmission, I foreseeing Volkswagen will be remain using the award winning TSI engine (EA888) as well as the Direct Shift Gearbox (DSG) from the current model for the upcoming 2011 Passat.
Check out the spy video of the 2011 Volkswagen Passat