From the official Ferrari's Press Reelease. With Michael Schumacher now being unavailable to stand in for Felipe Massa, as from the forthcoming European Grand Prix, Scuderia Ferrari Marlboro announces that car number 3 will be driven by Luca Badoer.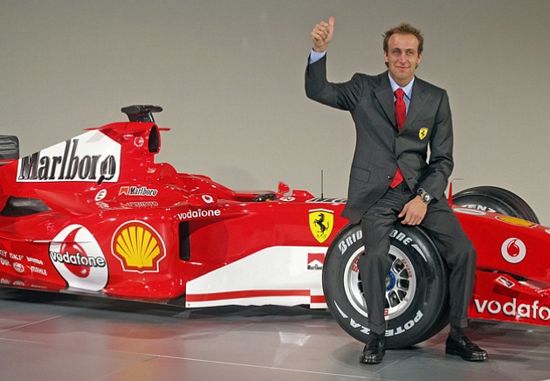 "I am very unhappy that a problem means that Michael cannot return to racing," commented Luca di Montezemolo. "In the past few days, I could appreciate his great efforts and extraordinary motivation which had spread through the team and fans around the world. No doubt his return would have been good for Formula 1 and I am sure it would have seen him fighting for wins again. In the name of Ferrari and all the fans, I wish to thank him for the strong attachment he displayed for the team in these circumstances. In agreement with Stefano Domenicali, we have therefore decided to give Luca Badoer the chance to race for the Scuderia after he has put in so many years of hard work as a test driver."
It's been ten years since Badoer last started a race and he rejoins the field as the oldest driver on the grid, narrowly eclipsing his former team-mate Rubens Barrichello at 38. Although he moved to F1 after winning the Formula 3000 title in 1992, in his four seasons and 48 grands prix in the big league, he failed to score a single point and famously broke down in tears alongside his car after it failed to take him to a fourth-place finish at the 1999 European Grand Prix. Ten years later, he's looking to improve his record to stand in for Felipe Massa.