Precisely a year ago, the all new Kia Rio reborn in Australia. The 2012 Kia Rio is the third generation of the car, which was first introduced in 2000. The first two generations of Kia Rio can be awful, but the latest generation of Rio is a total different set of stories. The car is sporty, award-winning run-around that seems as comfortable in most of the road conditions.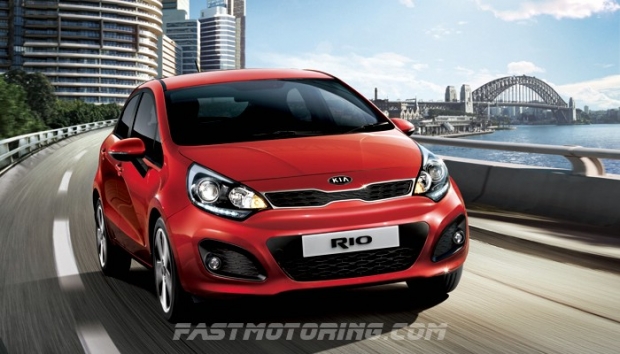 As you may know, the car has been spotted many times in Kuala Lumpur with trader's plate. The new Kia Rio is rumoured to be launching by Q4 2012 in Malaysia. If you are in the market for a Volkswagen Polo or a Ford Fiesta, I would suggest you to wait and give the New Kia Rio a try.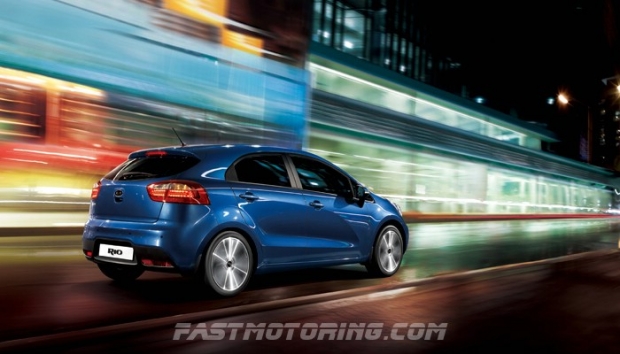 Based on reviews, the car engineered with great handling and performance. Similar to the new Kia Sportage, the new Rio is designed by Massimo Frascella, an Italian car designer who's had a hand in designing cars for Ford, Land Rover, Jaguar and even Aston Martin. This car is European designed, built in South Korean with a Korean price tag. The car has already received rave reviews (4.7 out of 5) from car buyer, and late last year it was the car awarded Semperit Irish Car of the Year. The Rio has also claimed Car Guide's 2011 Car of the Year and won Slovakia's 2012 Car of the Year.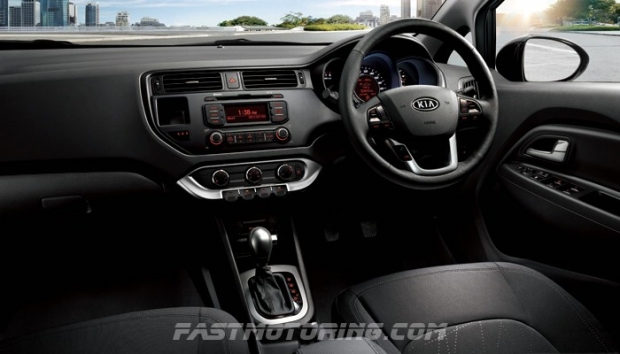 The new Kia Rio has been hailed as a 'great alternative to the Ford Fiesta'. Reviewers have also said that the Rio 'continues Kia's march upmarket and benefits from smart, contemporary styling, and generous space inside. In Australia, there are few variants available – 1.4-litre and 1.6-litre petrol engine, 3-door and 5-door versions.
The engine of the Kia Rio 1.4 output a maximum power of 79kW (105HP) @ 6,300rpm and a max torque of 135Nm @ 4,200rpm. Interestingly, the Kia Rio 1.6 comes with GDi D-CVVT engine that churning 103kW (138HP) @ 6,300rpm and a max torque of 167Nm @ 4,850rpm. Now I understand why the new Kia Rio was mentioned as "sporty" at the very beginning. I am sure the Rio 1.6 is one of the fastest subcompact cars in the market.
The Kia Rio 1.4 comes with 6-speed manual or 4-speed automatic transmission.  The top range, Kia Rio 1.6 comes with 6-speed manual or 6-speed automatic transmission. Unfortunately, there are no diesels variants in down-under land. You can check out the specifications across all variants of the new 2012 Kia Rio if you are in Australia.
Lastly, Kia has packaged the car greatly with its styling, performance and handling, but don't take all their word for it. Just wait until we take the car keys for a test, we will judge whether this is faster and better or the Polo 1.2 TSI!
2012 Kia Rio pricing in Australia
– 2012 Kia Rio S – 1.4 litre petrol – six-speed manual – $16,290
– 2012 Kia Rio S – 1.4 litre petrol – four-speed auto – $18,290
– 2012 Kia Rio Si – 1.6 litre petrol – six-speed manual – $18,990
– 2012 Kia Rio Si – 1.6 litre petrol – six-speed auto – $20,990
– 2012 Kia Rio SLi – 1.6 litre petrol – six-speed manual – $19,990
– 2012 Kia Rio SLi – 1.6 litre petrol – six-speed auto – $21,990