Michael Schumacher has officially canceled his F1 return due to lingering pain in his neck from a motorcycle accident earlier this year. In the bright side, a firm hint dropped by Ferrari president Luca di Montezemolo on Tuesday night, just hours after Schumacher's F1 comeback was called off but Ferrari is pushing to allow teams to run three cars in Formula 1 next year could yet allow Michael Schumacher to return to F1.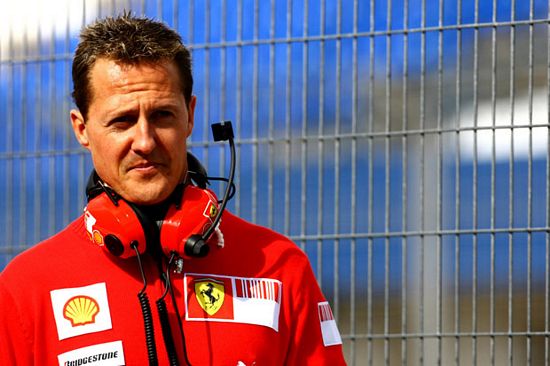 Schumacher has been testing in Ferrari's 2007 car at the company's private track in Mugello. After the first test, though, he found that the mere strain of driving aggravated the injuries from a crash he suffered in February while motorcycle testing at a track in Spain. At the time, although he went to the hospital, it was thought that everything was fine. Eventually fractures in his neck were discovered, and that is what is causing the problem now.
After laying its hopes on the 7-time world champion, Ferrari now chooses among its reserve drivers to pilot one of their cars in Valencia in 48 hours: Marc Gene or Luca Badoer – Gene's last F1 race drive was the 2004 British Grand Prix, while Badoer hasn't turned an F1 wheel on race day since 1999, at the European Grand Prix. This morning Ferrari head Luca di Montezemolo chose 38-year-old Badoer for the role.
Click here to view the Photo Gallery of Schumacher test drivings the Ferrari F2007 at Mugello