This is predictable in F1 after Massa injuries that Ferrari makes this announced of the return of Schumacher. On yesterday evening, Ferrari announced that Michael Schumacher is standing in for the injured Felipe Massa at the forthcoming Grand Prix in Valencia and after until Massa is fit to return.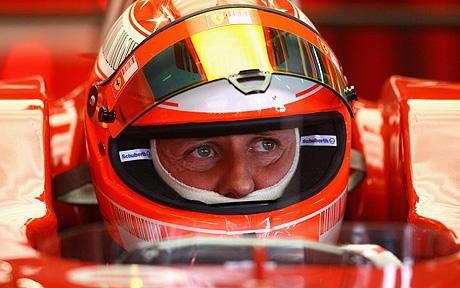 The next race is the European Grand Prix on Aug 23 in Valencia, Spain.
The 28-year-old Massa was hit in the helmet by a loose part from another car and crashed into a protective tire barrier at 120mph during qualifying Saturday at the Hungarian Grand Prix.
"We have said before that it is possible that Michael Schumacher could return to help us out," said before the official announcement by head of communications Luca Colajanni.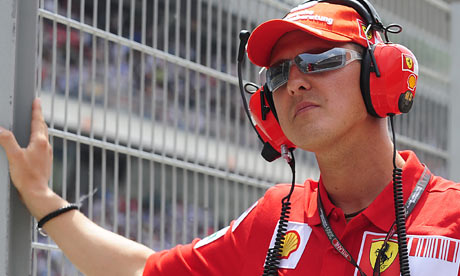 Schumacher's comeback at the age of 40 and last competed in the sport in 2006 where he finished second to Fernando Alonso in the standings, having secured no less than seven victories to add to his tally of 91 wins.  Schumacher won his first two F1 titles with the Benetton team. He joined Ferrari in 1996 and won five straight from 2000-04.
Michael Schumacher said he is ready and over the next few days will undertake a specific training programme at the end of which confirmation will be given of his participation in the championship with effect from the European Grand Prix on the 23rd of August.  – edvinteo.com