Eight Malaysian student teams from five universities – Monash University Malaysia; Multimedia University; Universiti Kebangsaan Malaysia; Universiti Malaya; Universiti Teknologi MARA – are hoping to do the country proud at the Shell Eco Marathon Asia 2016, a unique competition that challenges students to design, build and drive the most energy-efficient car.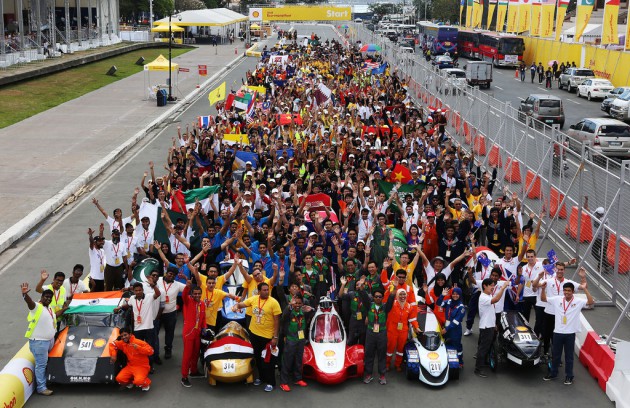 They will depart next week to compete against over 100 student teams from 16 countries across Asia, Middle East and Africa, in the Philippines, from 3-6 March 2016, at a specially designed street circuit on the city streets of Manila. At the event, student teams are challenged to stretch the boundaries of fuel efficiency in a real world urban environment, and winners are determined by the mileage achieved on a litre of fuel, rather than speed.
Last year's competition saw Malaysian teams bag three awards:
1. Team UiTM Eco-Sprint from Universiti Teknologi Mara (UiTM) were champions in the Prototype Hydrogen Fuel Cell category with a record mileage of 315 km/m3. The students were also patriots at heart: the design of their winning entry, SperMotive-3, was inspired by the tragedies of Malaysia Airline flights MH370 and MH17.
2. Team Eco-Voyager from Universiti Malaya (UM) came in second place in the same category, Prototype Hydrogen Fuel Cell, recording a mileage of 216.0km/m3.
3. Another UiTM Shah Alam team, UiTM Eco-Planet retained their first placing in the UrbanConcept Hydrogen Fuel Cell category with a record of 105.8km/m3, beating student teams from 17 other countries.
Student teams may participate in the "Prototype" or "UrbanConcept" vehicle categories of the competition. The Prototype category will see student teams entering cars of the future – streamlined vehicles focused on maximising fuel efficiency through innovative design elements, such as drag reduction. The UrbanConcept category will focus on more "roadworthy" fuel-efficient vehicles. Aimed at meeting the real-life needs of drivers, these vehicles are closer in appearance to the higher-mileage cars seen on the roads today. A total of more than 100 vehicles – composed of Prototype and UrbanConcept models – have been entered for this year's competition.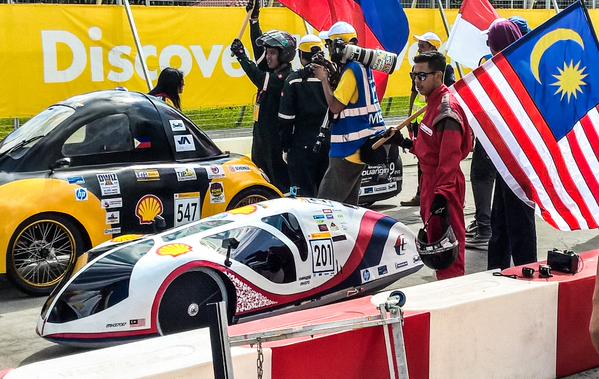 For both Prototype and UrbanConcept categories, teams may enter vehicles using any of the following energy types: gasoline, diesel, alternative gasoline (ethanol 100), alternative diesel (Shell Gas-to-Liquid or fatty acid methyl ester), battery electric or hydrogen fuel cell. Results for the electrically-powered vehicles are expressed in km per kilowatt hour (km/kWh), and in km per litre (km/l) for the other energy types. Students will have the freedom to exercise their creativity in technical and design aspects, with the condition that all vehicles entered meet specific safety rules.
Shell Eco-marathon Asia 2016 will see 24 On-Track awards, in addition to five Off-Track awards: "Communications", "Vehicle Design", "Technical Innovation", "Safety and Perseverance", and "Spirit of the Event".
The flag-off ceremony for the student competition will be held on 4 March at the historic Rizal Park, while the closing ceremony and awards presentation will be held on 6 March at Manila Hotel.