Lexus has launched the all-new GS F to the Australian market, combining the performance and excitement of the F brand with the acclaimed midsize four-door GS sedan.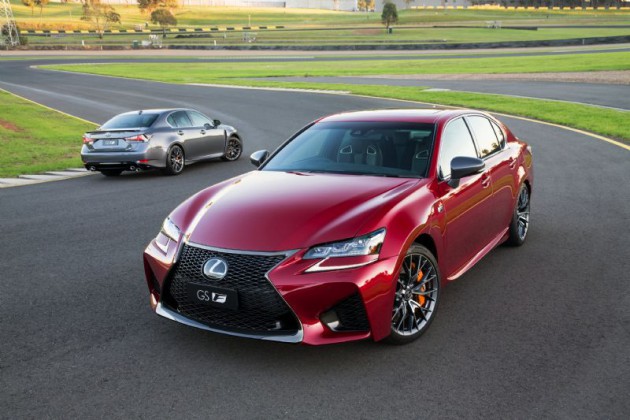 The GS F is the second model to launch from the F division in 12 months, confirming Lexus' commitment to its high performance models and dynamic product rollout strategy.
It is the fourth model in the F line-up, following the IS F V8 sedan of 2008, LFA V10 supercar of 2011 and RC F V8 coupe of 2015.
The 2016 GS F sedan is powered by a responsive 5.0-litre V8 engine producing 351kW of power and 530Nm of torque.
The V8 drives the rear wheels through an intelligent eight-speed transmission that can select the suitable gear for dynamic driving by monitoring the status of the vehicle via a G-sensor.
It also features a race-developed, fully adjustable torque vectoring differential that splits the amount of torque between the left and right driving wheels to optimise handling performance.
Lexus Australia chief executive Peter McGregor said the GS F brings a new level of dynamism to Lexus Australia's local offering.
"GS F is the perfect complement to our line-up of exhilarating F models alongside the impressive RC F coupe," Mr McGregor said.
"It matches a richly rewarding driving experience with the practicality and smoothness of a four-door sedan, offering customers the ability to transport occupants and their luggage in comfort and luxury.
"It brings this together with stunning exterior styling, premium driver-focused cockpit and a high level of standard specification to deliver an excellent value proposition.