Perodua officially opens its flagship centre, which is the compact car company's standard-bearer for its customer satisfaction initiatives.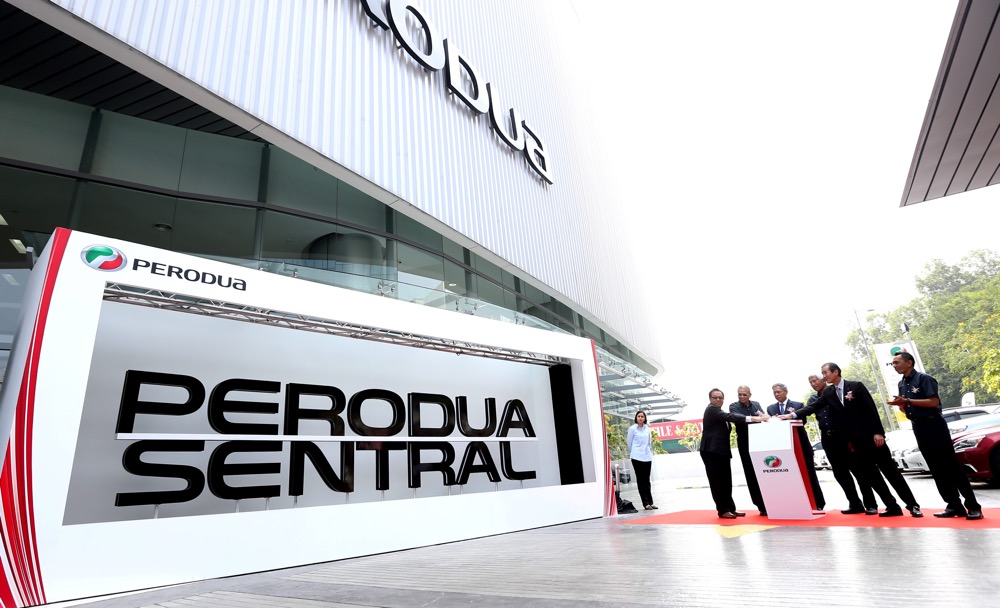 The flagship centre, which is dubbed "Perodua Sentral", is a one-stop centre for its customers offering a wide range of services and convenience as well as embodies the first Public-Private partnership arrangement in the country.
"The Perodua Sentral is the personification of our Transformation Initiatives to become globally competitive – the building is equipped with facilities which are the best we have to offer so far," Perodua President & CEO, Datuk Aminar Rashid Salleh said.
YB Dato' Sri Mustapa Mohamed, Minister of International Trade and Industry was present to launch Perodua Sentral and was witnessed by Perodua Chairman, YBhg Tan Sri Asmat Kamaludin as well as the Road Transport Department Director General YBhg Dato' Sri Ismail Ahmad.
Aminar said that Perodua Sentral's best feature is its "mono-operation" methodology whereby the compact carmaker has integrated both its sales and service operations into one seamless experience for its customers and is headed by an outlet manager.
"From purchasing a car to service reminders to insurance renewals and even to keeping track of your Perodua reward points via our latest customer loyalty programme– UFirst – everything related to your Perodua experience will be cared for," Aminar said.
Aside from its sales showroom and vehicle service businesses, Perodua Sentral also features a mini Road Transport Department counter, a café, an automated teller machine (ATM) and a Pre-Owned Vehicle (POV) service for customers looking to trade in their current vehicle for a new Perodua.
"The opening of Perodua Sentral is truly a historic event as the flagship centre includes the first Public-Private partnership arrangement in the country with the opening of a mini Road Transport Department's counter within its premises."
"We look forward to further enhancing this partnership with the other Ministries and Government agencies as we have also included the Corporate and Government Sales Department to facilitate fleet sales here," Aminar said.
"Perodua Sentral, Petaling Jaya, also houses our Pre-Owned Vehicle head office as well as the sales and service's central region operations – the starting point for our decentralisation initiative."
"This flagship embodies our brand promise to delight our customers. We will continue to improve our products and services and we would like to thank Malaysians for choosing Perodua as their brand of choice," Aminar said.
The flagship, which took RM36 million to build and furnished (not including the cost of land), is located on a build-up area of 15,700 square metres. Perodua Sentral began operations on 5 May and is officially launched today after all its operations have normalised.