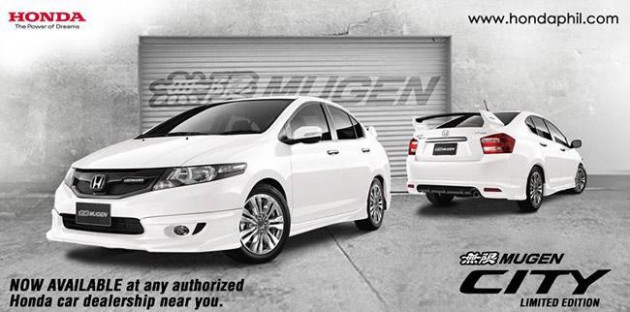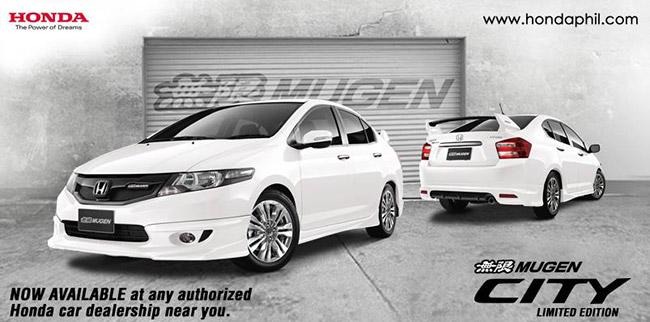 Mugen City Limited Edition, first glance you may think this is an after-market product. However, this is actual the production model of actul Mugen City limited edition. While it may not get a featured in Mugen's official website, it is a limited edition done by Honda Philippines. Only available in Philippines, this Honda City based Mugen limited edition with Mugen parts are only available for a very limited of 20 units.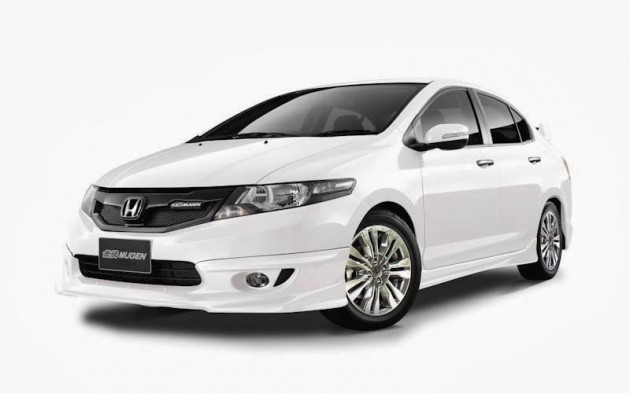 The front will be fitted with unique Mugen front sports grille, front bodykit along with the side spoiler. These 20 units will be only available in white. No Mugen performance parts on engine nor brakes or exhaust are installed.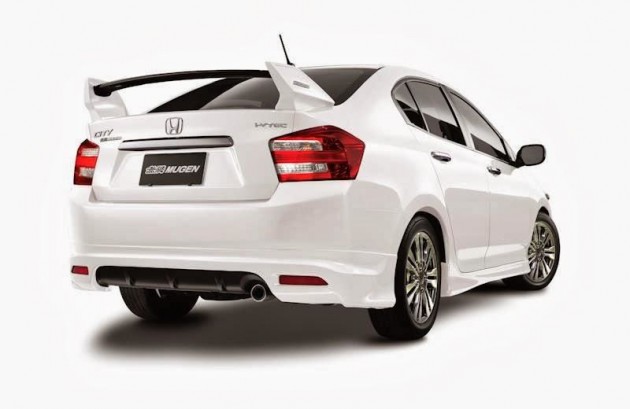 The Mugen Honda City will be fitted rear body kit with diffuser design and rear wing spoiler that resembles the Type R spoiler. Honda Philippines said this limited edition,
"will enhances the ownership experience by being equipped with original genuine MUGEN accessories ;  enhance the already sporty design of the standard City model and make it stand out on the road. The City MUGEN Limited Edition under the concept "SUPERLATIVE ACTIVE SPORTS" produced to emphasize the specific characteristics of the City, "Stream line design" and "Nimble handling" with the aero dynamic parts seek to satisfy the sporty taste and excellently designed to meet the customer's desire for ultimate style and performance."
It is good to know there is a Mugen Honda City existence. However this is not available in Malaysia, our only option would be sourcing from aftermarket's Mugen Honda City Bodykit.