Toyota is spending $1 million an hour on R&D including forward-looking, leading-edge technologies and product development in activities associated with the environment, energy and safety.
The latest annual report from Toyota Motor Corporation (TMC) confirms it invested 807.4 billion yen (A$8.85 billion) on research and development in its financial year ended March 30, 2013. This translates into more than $24 million per day or a little over $1 million an hour – an increase of 3.5 per cent over the previous fiscal year. The annual report says the overriding goal of Toyota's technology and product development activities is to maximise driving pleasure, comfort and convenience while minimising traffic accidents and environmental impact.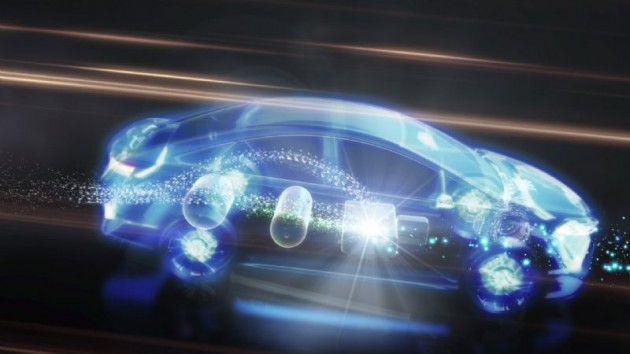 Last year, in the United States alone, Toyota companies were issued with 1,491 patents – more than any other automotive company. During the development of the current-generation Prius, Toyota filed 1,261 patent applications worldwide.
TMC's report says it is essential to continue making substantial R&D investments to preserve its competitive edge in technologies and vehicles. Already the world's leading producer of hybrid vehicles with 5.5 million sales globally, Toyota has stepped up its R&D and production capacity of nickel-metal hydride and lithium-ion batteries. It has also ramped up development on new battery technologies like solid state and lithium air, as well as devoting resources to chemistries beyond lithium, such as magnesium and other low-valence materials.
Work is also progressing on Toyota's first commercially available hydrogen fuel-cell vehicle with a new mid-size four-door sedan concept to be unveiled at the Tokyo Motor Show in November. The hydrogen fuel cell will use core hybrid technology and will be a primary element of Toyota's future mobility strategy.