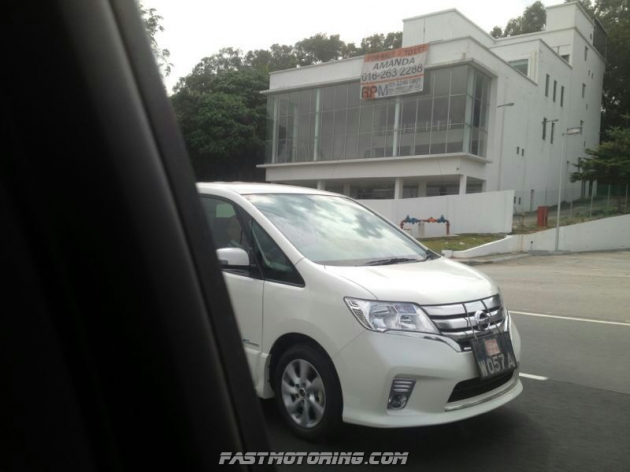 A new Nissan Serena 2012 on trader's plate was spotted by one of our readers on the road.  The Nissan Serena was uncovered and cruising on the streets. After inspecting the photos, it is suspected this to be the latest Serena S-Hybrid that was launch in Japan last year August 2012.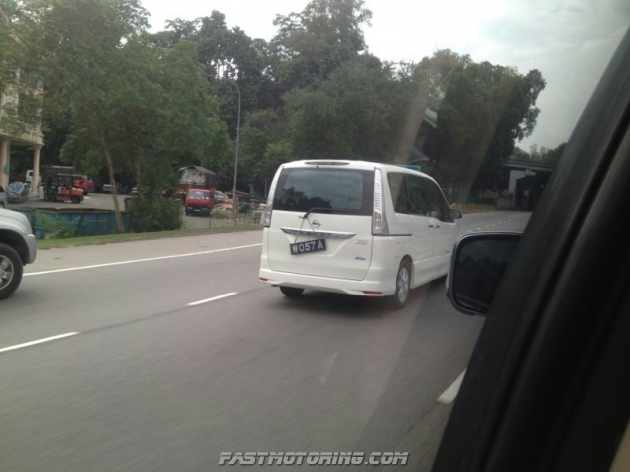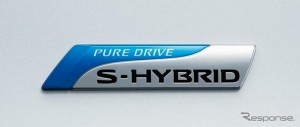 To better prove our views on this, we notice that the lower right of the rear door has a badge which looks pretty much like the Pure Drive S-Hybrid model. The Nissan Serena S-Hybrid is the most fuel-efficient variant of Japan's most popular minivan. The Nissan Serena S-Hybrid is capable to achieve up to 15.2 kms/litre.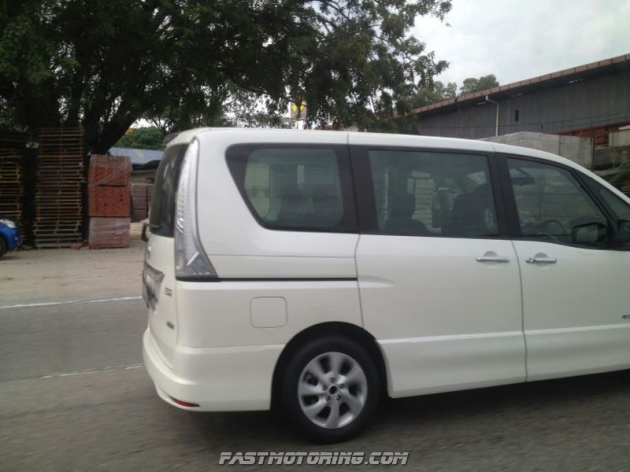 We believe this Nissan Serena S-Hybrid is brought in by Nissan Malaysia for testing. Further, the 2.0L hybrid minivan could fit right into our Malaysia's Automotive tax exemption that – all hybrid vehicles that which below 2,000cc could be exempted from customs duty. This will put the 2012 Nissan Serena S-Hybrid in a very attractive price range.