2012 Rainforest Challenge was held in Malacca from 1-10 December 2012. There are adventurers coming from 22 nations participate from Venezuela, USA, Austria, Australia, Poland, Russia (Moscow & Vladivostok), Vietnam, China (Hong Kong & Guangzhou), Brunei, Colombia, Bulgaria, Philippines, Thailand, Hungary, Italy, Japan, Korea, Sri Lanka, India, Singapore. Host country Malaysia was naturally the biggest contingent with participating teams and enthusiasts.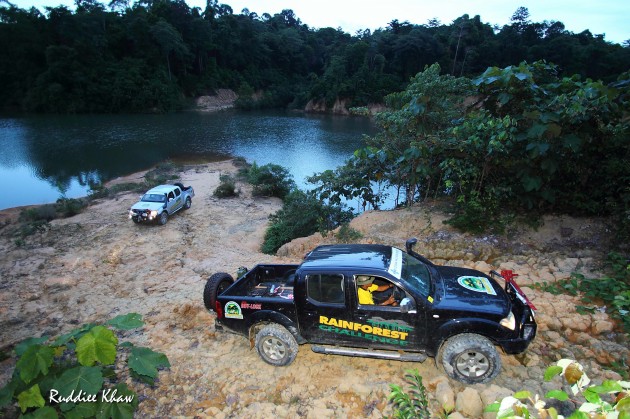 With more than 100 times winching across 12 hills with the 4×4 and crossing a stretch of 12 kilometers in 36 hours. Those were the days of high adventure which needs to be told and retold as thriller in the Twilight Zone.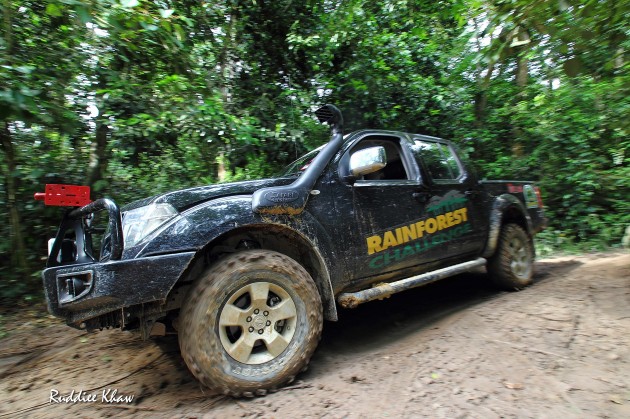 The Nissan Navara proven in the 2012 Rainforest Challenge as support vehicle. Technically, The Nissan Navaras, supped up as RFC X-Edition accessories (Warn XDC 9500 ARB deluxe winch bar, OME shocks, Safari Snorkel, IPF spotlights, Maxxis tyres & Auto Diff Locks) thus, reinforcing their off- road capabilities, were at the entry and exit of the Twilight Zone assisting in the crucial moments of supplying water and dry rations to the scouts and officials at the Event Headquarters campsite. These rations were then brought in by trekkers who resupplied them to the exhausted adventurers and media members struggling out of the Twilight Zone.
The Nissan Navaras with extended accessories were fully capable in maneuvering out of tricky situations and obstacles like slipping and sliding across rutted terrain, water, muddy stretches and gullies, thus providing the important life-line supplies at the most crucial moments of RFC 2012.