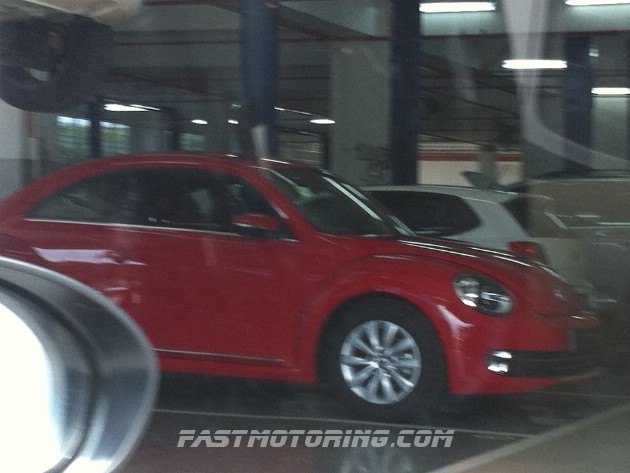 Our reader caught the new species of Beetle today in one of Volkswagen service center in Malaysia. These 2 new iconic bugs were caught in red and white both lying in the service center uncovered. The all-new Volkswagen Beetle are seen here to be longer and it is expected to be wider as well.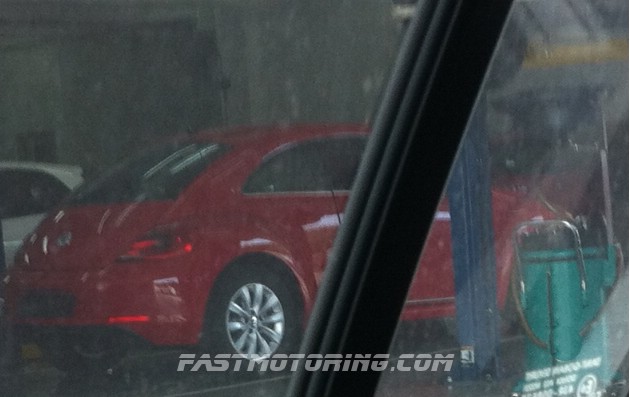 The new Beetle looks lowered than the previous generation and sportier as well. Both of the new VW Beetle here do not have the rear spoiler as some of the models launch in other market. We look forward to this Friday to see which variant of Beetle that Volkswagen Malaysia will bring in for the Malaysian. Do check back during weekends as we will have more photos and details for the all new Volkswagen Beetle ready for you.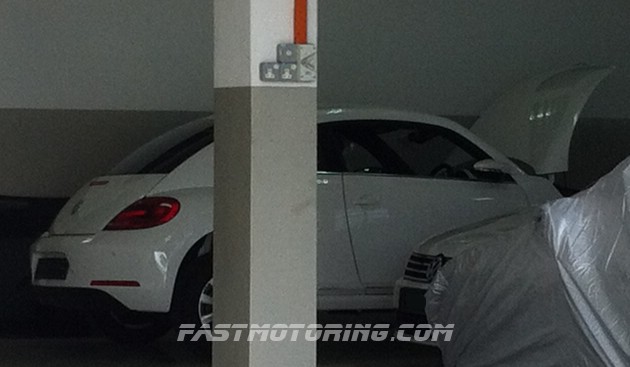 The all-new 2012 Volkswagen Beetle will be revealed on this Friday in the Volkswagen Das Auto Show 2012 held at KLCC (Kuala Lumpur Convention Centre). All public visitors can register to attend the event @ http://theiconisback.com.my.