Over the last Saturday, the Rally champion Neal Bates has recorded his first victory in a Toyota 86. Bates won the two-litre class at Round 4 of the Winton Motor Raceway Sprint Series in a road-registered Toyota 86 GT in Australia.
His best flying lap for the tight 2.03km circuit was 1m 39.5s, an average speed of 73.44km/h. Bates drove the car from Canberra to the circuit in central Victoria, highlighting its flexibility as a road and track-day vehicle.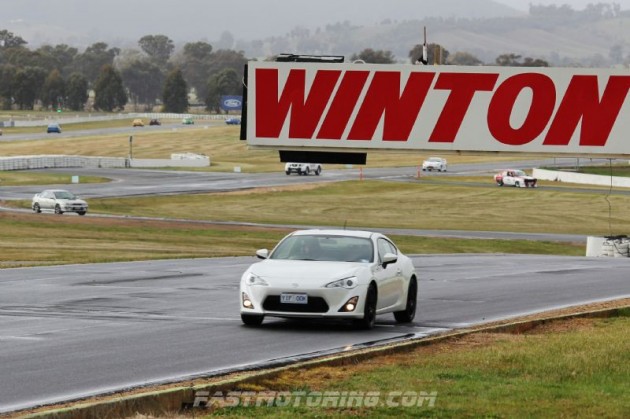 "We're using the 86 as chief engineer Tetsuya Tada intended, as a fun-to-drive, affordable sports car," Bates said.
"Our model is two months old and has limited modifications to the suspension, brakes and exhaust; in fact we've developed a suspension kit and brakes for track-day use."
Bates Motorsport team manager Darryl Bush won the September 8 Winton event outright in his Carlos Sainz replica Toyota Corolla World Rally Car. Bates did the fastest flying lap time in the rain-affected last session.
"The event is decided on a combination of your best standing-start and flying lap," he said.
In Australia, Toyota is offering the 86 in two grades – GT and GTS – both powered by a newly developed 2.0-litre flat-four engine that capable to revs up to 7,450rpm.
Toyota's D-4S direct-injection technology increases throttle response, power and torque over a wide range of engine speeds without sacrificing fuel efficiency and environmental performance. The engine of Toyota 86 outputs a max power of 147kW and max torque of 205Nm.