The Volvo V60 T5 has been awarded the "Best Performing Family Car" at the Allianz Asian Auto-VCA Industry Award 2012 held recently at The Saujana Kuala Lumpur. A total of 19 awards were given out this year, with Volvo competing against five other nominees.
The annual awards, which began in 2008, feature a panel of judges from the Asian Auto motoring magazine. The award evaluates and recognises the merits of vehicles in various categories. Judging criteria is based on a combination of design, comfort, safety, fuel efficiency, handling, performance, functionality, environmental requirements, driver satisfaction, after sales service and technical superiority.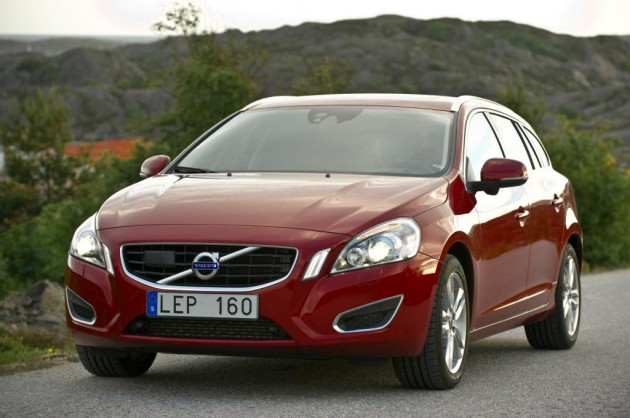 Peter Johnson, Vice President of Sales & Marketing, Volvo Car Asia said, "This award is testament to our "designed around you" philosophy, which is centered around understanding people and giving them a luxury experience that is a little more human-oriented, while at the same time anchored firmly on our heritage of building safe and dependable cars."
The safety systems on the Volvo V60 T5 includes Collision Warning with Full Auto Brake while featuring Volvo's award winning technology; City Safety feature that can reduce or entirely avoid a rear end impact when driving up to 30km/h and the world's first Pedestrian Detection technology; the only system in the world that detects human silhouettes and triggers the brakes automatically if an accident is about to occur.
The Volvo V60 T5 also features the unique Corner Traction Control by Torque Vectoring which makes it possible for the driver to accelerate at a much higher speed while turning. Volvo is the only car brand outside the supercar segment with this offering.
Launched in Malaysia in January 2012 (read more about the launch here – 2012 Volvo V60 Launched in Malaysia), the V60 T5 engine has been designed for high performance without compromising on fuel consumption. This is made possible by Volvo's cleverly designed gear system called Powershift.
The Volvo V60 T5 is available in five colours; Electric Silver, Ember Black, Ice White, Flamenco Red and Seashell. It is available nationwide and is priced at RM269,000.00. The Volvo V60 is also available in T4 engine variant, which retails at RM230,000.00.