Today, we are informed that Mitsubishi Motors Malaysia now offers brand new owners of the Triton Pick-up Trucks, ASX SUV and all Pajero Sport SUVs (Sports Utility Vehicle) with attractive rewards in its latest Hari Raya promotions.
From 30th June till 31st August 2012, customers who book and register any Triton models will receive a complimentary Sharp AQUOS LED TV (40 inch for Triton AT, MT and MT Std, and 32 inch for Triton VGT and Triton Lite Turbo).
[singlepic id=11771 w=620 h= float=]
For new ASX SUV owners, it will be a 32 inch Sharp Aquos LED TV. A couple of weeks ago, we have tested this car and verified its efficiency and versatility – click here to read more.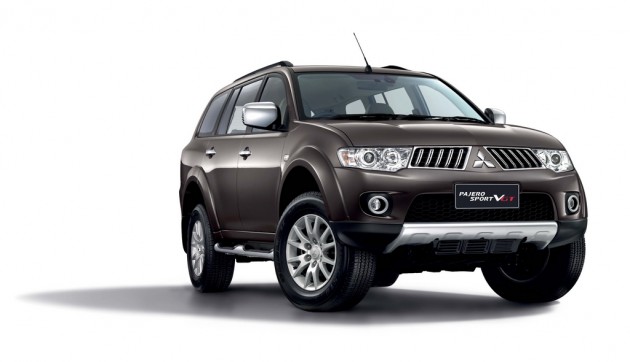 New Pajero Sport (VGT, GL, GS models) owners will enjoy complimentary upgrades with Genuine Accessories worth RM4,500. This special package includes Front & Rear Airdams, Mirror Cover with LED Indicators, and Rear Garnish.
What's more? Cash Rebates are offered to all models (except Pajero Exceed) or 2-Years FREE Maintenance Package. The 2-Years FREE Maintenance Package with Mitsubishi Motors Exclusive Service Network will aim to provide new owners with a hassle-free drive and ultimate peace-of-mind. Some of the free maintenance includes Engine Oil, Oil Filter, Fuel Filter, Air Cleaner, Brake Fluids, Coolants, Transmission Oil & Differential Oil (based on recommended scheduled service).
Mitsubishi Motors Malaysia (MMM) is the importer and distributor of Mitsubishi Motors Corporation (MMC) in Malaysia. Current line-up of vehicles include the Lancer GT and Sportback, ASX Crossover, Grandis MPV, Triton pick-up trucks, Pajero Sport and Pajero Exceed SUVs.