Lotus cars took the wraps off their new Exige S sports car as they opened a flagship store in the heart of London's West End. The state-of-the-art store, which is spread over 4,800 sq. feet of floor space in a landmark building that once housed the famous Café Royal, just a short distance from Piccadilly Circus.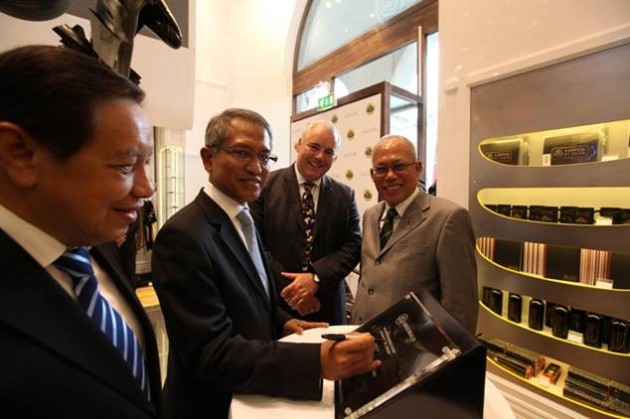 The shop opening and sports car unveiling mark a new chapter for both Lotus and its parent company PROTON after being taken over by DRB-HICOM earlier this year.
Group Managing Director of DRB-HICOM and Executive Chairman of PROTON Dato' Sri Haji Mohd Khamil Jamil said: "We can derive many synergies between DRB-HICOM, PROTON and Lotus; and we reaffirm our full and long-term commitment to raise Lotus to the next level of success. With a future of increased productivity and cooperation ahead, Lotus is destined to join the ranks of the great luxury performance brands of the world."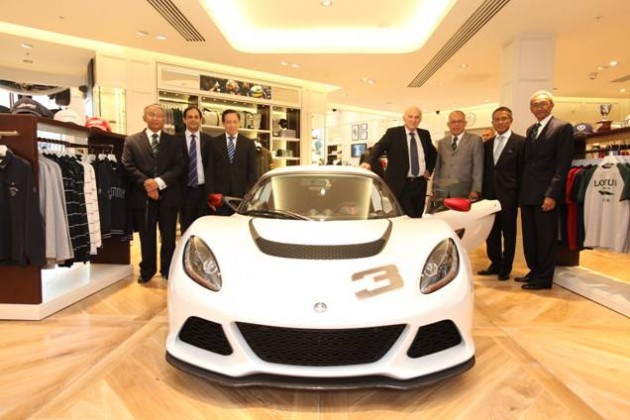 The 170mph high-performance Exige S with a supercharged V6 engine caused a sensation when it was announced at the Frankfurt motor show last year. The first cars will begin rolling off the production line at the company's HQ at Hethel, Norfolk, later this month.
Lotus Chief Operating Officer Aslam Farikullah said: "The car represents the very best of Lotus. Its aerodynamic appearance is race-track inspired, as is the interior. Every detail from the racing twin-piston front caliper brakes, to the glossy black wheels and lightweight aluminum bonded structure has the Lotus mark of excellence about it."
The board of DRB-HICOM met with British Trade Secretary Dr Vince Cable on Wednesday, shortly before the store was officially opened by Malaysian High Commissioner to the UK, Dato' Sri Zakaria Sulong.
The store focuses on providing clothing, memorabilia and luxury goods aimed at three generations of Lotus followers.