If you are considering to buying a German-built car, you might need to act fast before shortage. Do you know that the German auto workers are some of the highest paid in the automotive world and work only 35 hours per week?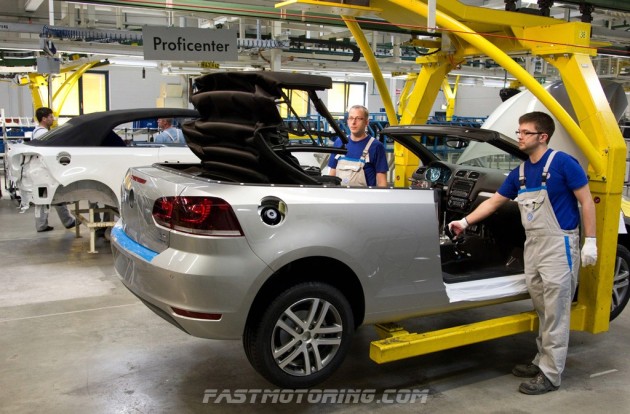 The Europe's largest industrial union, IG Metall is now gearing up for a confrontation after a several rounds of negotiation over wage demands. Besides, the union has produced little movement and a round of warning strike earlier this month at several companies like Porsche, BMW and Daimler.
Despite the German economy showing signs of slow growth, the union is pushing for a 6.5% pay increase and rejected a 3% pay increase over the next 14 months.
"We still have no enduring solutions in sight in regards to issues of temporary workers and guarantees of permanent contracts for people completing apprenticeships," IG Metall noted in a statement after the discussion broke off last week.
In addition, the union negotiators appear to have taken a stand on placing limits on the use of contract workers and subcontractors in auto plants in southern Germany operated by Porsche, Daimler and BMW. Like other carmakers around the world, German manufacturers have used subcontractors to compensate the high labour costs.
According to the source, many German carmakers have shift more work to North America and Eastern Europe where wages and benefits are typically far lower and it provisional helps to compensate the high labour costs.