Based on the video footage that surfaced on YouTube, we have confirmed this fatal car accident involving a Ferrari 599 GTO supercar, a taxi and a motorcycle. This tragedy was happened on last Saturday morning in Bugis, Singapore.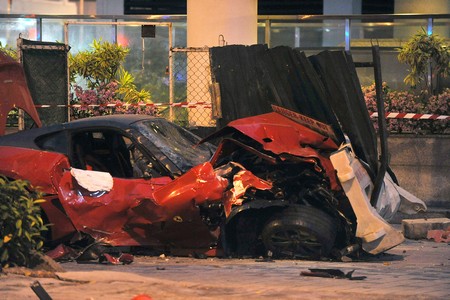 The entire accident scene was recorded by other taxi's onboard camera. It is shocking to know that this type of reckless fatal car accident is not only happening in mainland China but in Singapore.
According to the news article from the local press, the red Ferrari supercar driven by a 31 years old financial investor from Sichuan, China (PRC). He was speeding and beat the red light before crashing into the taxi. He killed himself, the taxi driver and a Japanese woman who was in the taxi.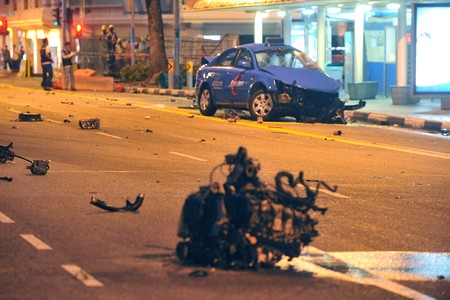 In fact, this fatal accident also involved a motorcycle as well. Gratefully, the motorcyclist survived with only suffered a dislocated arm, fractured rib and spinal injuries.
Lastly, we can't deny that speed can kill, especially by some idiots that couldn't use their brain sense to drive in a socially appropriate manner. Anyway, to all our petrol heads here, please drive safe and responsibly on the road.