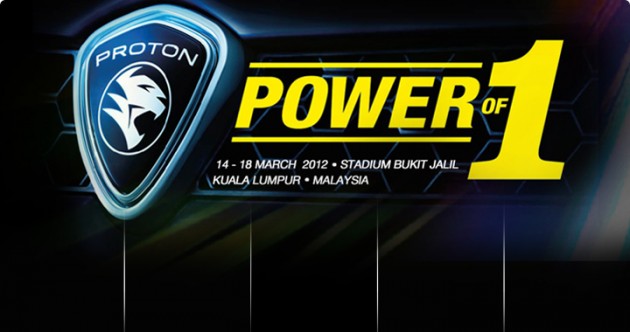 Proton is will be holding the Proton Power of 1 Event from today (14 March 2012) to 18 March 2012. The event is open for public with a long visiting hours from 10am to 10pm in these period. The 5 day event is going on right now in Stadium Bukit Jalil. Proton will be showcasing its technology advancements,engineering achievements, innovation and motorsports success. The stadium Bukit Jalil's car park will be converted to various sections to different segment of the Proton Power of 1 event.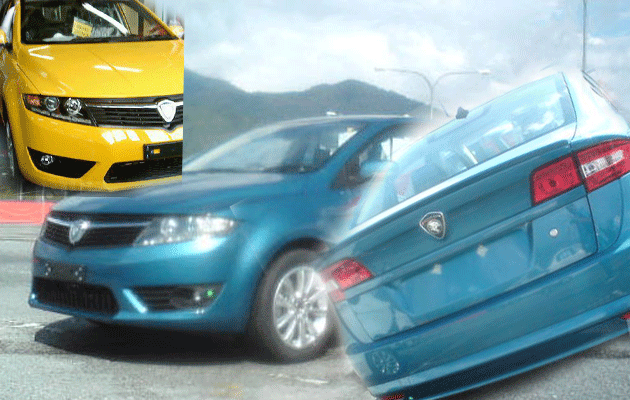 Not to forget the about highly anticipated upcoming Proton new vehicle, coded as Proton P3-21A or more commonly know as Persona replacement model – Proton will be taking bookings for this new car which is due to official launch in April 2012. Proton will have videos and bits of parts of the Proton P3-21A as a sneak peak for the new model. However there will be a highly masked Proton P3-21A around doing some stunt driving to show off Proton incorporated Lotus ride & handling with that car.
Proton's P3-21A it's design from the concept of Proton Tuah showcased in the KLIMS last year. We put up a comparison as well as a link of the concept car for you guys to refresh your memory. http://www.fastmotoring.com/index.php/2010/12/proton-persona-replacement-model-in-2012-proton-tuah-concept/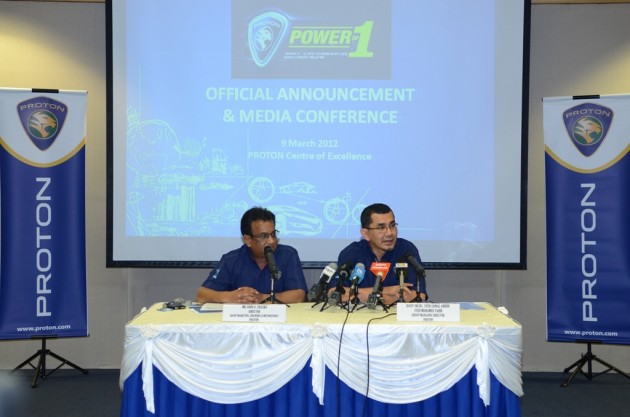 Proton has setup a mini circuit to allow public to catch Proton's Alister McRae showing off the power and performance of the Satria Neo S2000 rally car. For motorsports enthusiasts, there will be also demonstration and stutn drivings by Lotus Cars Malaysia , Proton R3 division and most of the the Lotus F1 will make its appearance as well. Proton will be having some special promotion for visitors to purchase their vehicles, one of it will be the "Buy and Win" contents where customers will have a chance to win a once-in-a-lifetime opportunity to be an F1 Driver for a day under the Lotus F1-race programme. So be sure to visit the Proton Power of 1 Event!