The Toyota's FJ Cruiser has introduced in Australia for just about a year and now wins its title as 4×4 of the Year from '4×4 Australia magazine'. Toyota FJ Cruiser beat the Jeep Grand Cherokee diesel, Range Rover Vogue TDV8 and Mercedes-Benz G 350 BlueTEC to take the top position.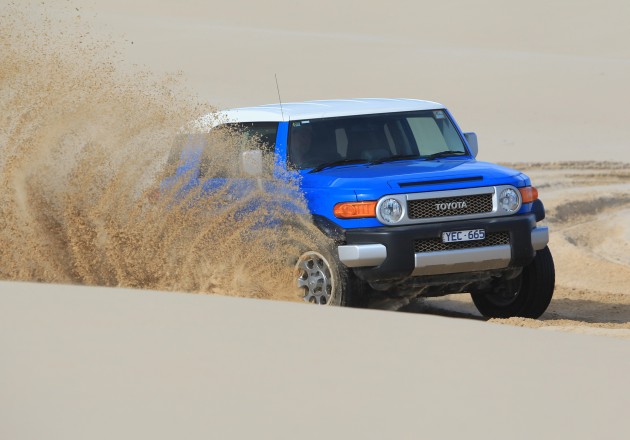 4×4 Australia editor Fraser Stronach said FJ Cruiser had finished the competition strongly, winning favour with the six experienced judges. "Coming into the week-long 4×4 of the Year test, the FJ Cruiser was very much the outsider and a good deal behind," Mr Stronach said.
Toyota Australia executive vice president David Buttner said the award recognised Toyota's concerted effort to bring exciting new products to the market.
"FJ Cruiser underlines Toyota's prowess in four-wheel drive vehicle design backed by popular retro styling," Mr Buttner said.
"It is the latest vehicle in the Toyota range to bring renewed energy to our brand alongside the Rukus and the upcoming 86 sports car."
Anyway, 4×4 Australia magazine will publish the 4×4 of the Year feature in its February 2012 edition.