From this moment onwards, you can stop guessing when the new Perodua Myvi 1.5 SE will be preview or launching in Malaysia.
Today, Perodua has announced its new MyVi 1.5 SE is now open for bookings from 12 September 2011. The new Myvi 1.5 "Lagi Power, Lagi Best" will be available at all 178 Perodua showrooms nationwide from 15 September 2011.
Bookings for the premium and sporty variants are open from 12 September 2011 while prices will be announced on the launch day.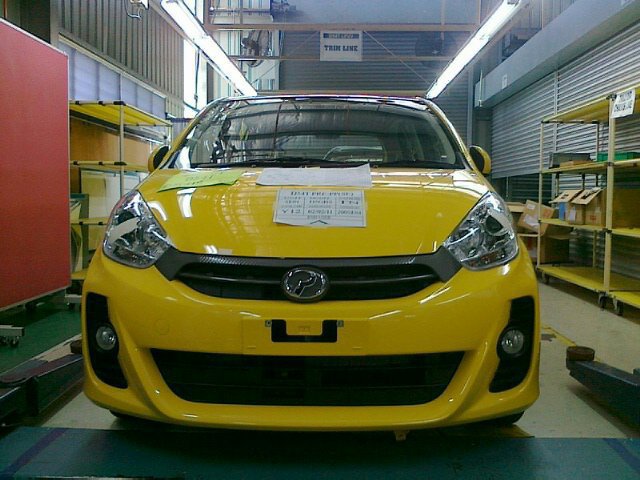 A total of 4 variants, including a Multimedia variant, both in the manual and automatic transmissions are available. The new 1.5 Myvi "Lagi Power, Lagi Best" also comes in 5 exciting colours including a new colour – "Majestic Yellow".
"We are very encouraged by the feedback from our existing and potential customers who want a Myvi with a bigger engine capacity. This new 1.5 Myvi "Lagi Power, Lagi Best" is currently exclusive to the Malaysian market," Perodua Managing Director Datuk Aminar Rashid Salleh said today.
"The new 1.5 Myvi "Lagi Power, Lagi Best" is aimed at the young and urban executives who want a model which is sporty and premium," he said.
"We anticipate that the new 1.5 Myvi "Lagi Power, Lagi Best" will contribute to about half of the monthly 8,000 units Myvi sales," he said.
Aminar said the new Myvi 1.3 "Lagi Best" continues to chalk good bookings and sales since June 2011. Perodua has received a total booking of 34,000 units and 18,000 units delivered to date.
"All Perodua showrooms will stay open until very late at night to cater to expected huge crowds during the first few days of the launch," he said.