A couple of days ago, Honda Malaysia announced a recall to owners of Stream 2008YM, 2009YM and 2010YM of a product update campaign. The campaign aims to address a technical irregularity involving the water pump pulley bolts, which is caused by the burr formed around the periphery of the bolt-mounting hole. There are a total of 1,494 units involved in the product update campaign.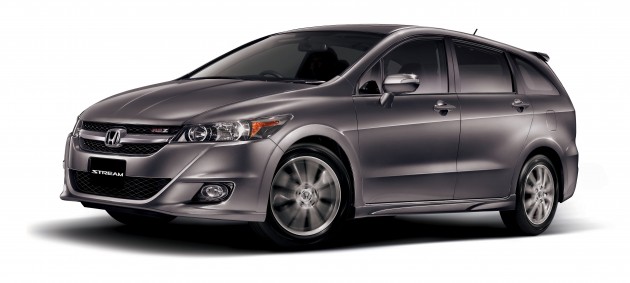 The owners of Honda Stream with affected units may observe a few symptoms including the constant display of warning lights on the speedometer and a noise from water pump. In the long run, the burr will cause the pulley bolt to become loose and the bolt may break. When that happens, the auxiliary belt will loosen and eventually detached from the alternator. As the supply of current is interrupted, the electric power steering assist will gradually come to a halt that makes maneuvering difficult. There is also a possibility that the engine may stall.
We sincerely apologize to our customers and deeply regret the inconvenience caused. Honda Malaysia will notify our affected customers by letter for this purpose. This is a call for preventive maintenance initiated by the Company, as customers' safety is our priority, said Yoichiro Ueno, Managing Director and Chief Executive Officer of Honda Malaysia.
Mr. Ueno would also like to advise all owners of the mentioned models to send their vehicle to an authorized dealer as soon as they receive notification from Honda.
Upon inspection, all affected units will be replaced with new water pump pulley bolts. Honda Malaysia is in the midst of preparing the replacement parts. Necessary inspection and replacement will be carried out when the parts are ready. There will not be any charges in the inspection and replacement work under this campaign. Lastly, Honda Malaysia confirmed that the Honda Stream 2011YM that currently selling are not affected with this issue.