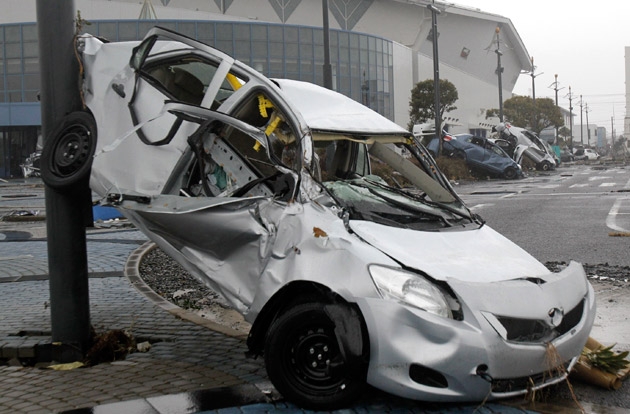 Malaysia's auto sales are on track to grow 2% to record 618,000 vehicles this year, although production could be disrupted in coming months by parts shortages after Japan's massive earthquake and tsunami.
Sales last year in Southeast Asia's largest passenger car market rose 12.7% to 605,156 vehicles. For the first two months of this year, sales were up 4%, Malaysian Automotive Association (MAA) president Aishah Ahmad said Friday. The 2011 sales forecast of 618,000 vehicles will be reviewed in July when the situation in Japan is clearer, she said. However, there has been no impact on sales so far.
Japan's automakers suspended production after the massive earthquake and tsunami on March 11 due to damage to suppliers' factories in north-eastern Japan and scheduled power blackout. For now, most have only partially resumed production.
According to leading Japanese Automakers in Malaysia (Toyota Motor Corp, Honda Motor Co. and Nissan Motor Co.), It was too early to assess the impact on their Malaysian factories.
Toyota in Malaysia – UMW Toyota Motor's President Ismet Suki said overtime work has been halted but there was no cause for alarm yet. We are still assessing the situation but I'm quite confident that the catch-up plans will be quite ambitious, he said.
Honda in Malaysia – Honda senior general manager Azhar Abdul Wahab said stockpiles of parts are sufficient for the next three months, after which production may be hurt if the situation in Japan doesn't stabilize.
Nissan in Malaysia – According to Ang Boon Beng from Edaran Tan Chong who heads distribution in Malaysia, said the bulk of car parts are sourced from other Southeast Asian nations to take advantage of low tariffs under a regional free trade pact and this has helped to cushion the impact on Malaysian automakers. Nissan plans to introduce an electric car in Malaysia this year, although the launch date may be delayed depending on Japan's recovery, he added.