Bugatti is reportedly beginning work on the next generation Veyron. There is rumour spreading around that the automaker is looking to hit the speed record again. Although recently the Bugatti Veyron 16.4 Super Sports has just set a World Record and make an entry to the Guinness Book of Record with 431km/h. But the new target will be 270mph which is equivalent to 434km/hour. Well, is not a lot more.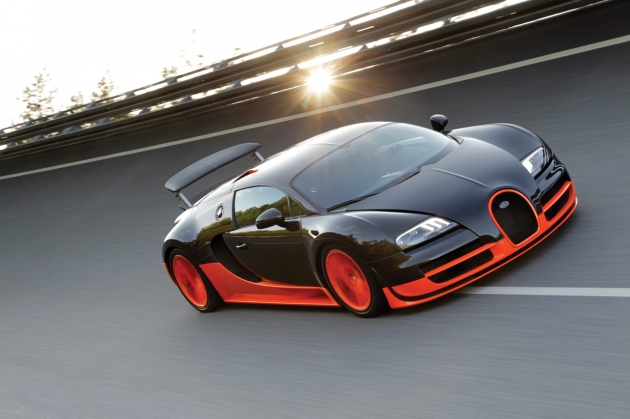 Reportedly, the 8.0-liter W16 engine and its quad-turbo setup will return in a similar form as is employed in the Bugatti Veyron Super Sport. However, the new car will head to the scales and produce a number far below what we see in current Veyron models. It will achieve this through more extensive use of lightweight alloys and carbon-composite materials.
According to AutoExpress, the new generation of Bugatti Veyron will be expected to make its debut in 2013.