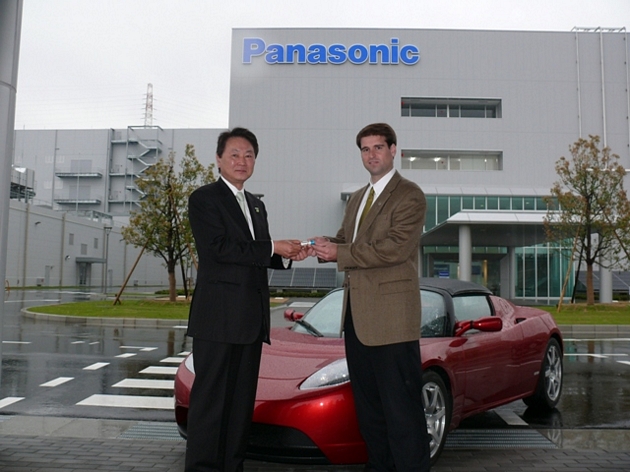 Panasonic Corp. is investing $30 million in Tesla Motors Inc., the U.S. maker of electric sports cars, eyeing expansion in the global market for green vehicles, both sides said Thursday.
Panasonic will acquire about a 2% stake in Tesla by purchasing Tesla common stock at $21.15 per share. Panasonic, which already makes batteries for Tesla vehicles, said the two firms will jointly market and sell battery packs for electric cars.
Apart from Panasonic, Toyota Motor Corp. already has invested $50 million in the high-end electric car maker. Toyota has also signed a $60 million contract to have Tesla help develop an electric version of Toyota's RAV4 crossover vehicle.
"It is an honour and a powerful endorsement of our technology that Panasonic, the world's leading battery-cell manufacturer, would choose to invest in and partner with Tesla," said Tesla Chief Executive Elon Musk. "We believe our partnership with them will enable us to further improve our battery pack while reducing cost."