Lotus is not the only one that use it's car model to do art. However, the 5 minute video below does not give us any clue of what Lotus's art about. The conceptual art project by Lotus with it's new awesome cars is called The Lotus Metamorphosis and is aim to express Lotus' design.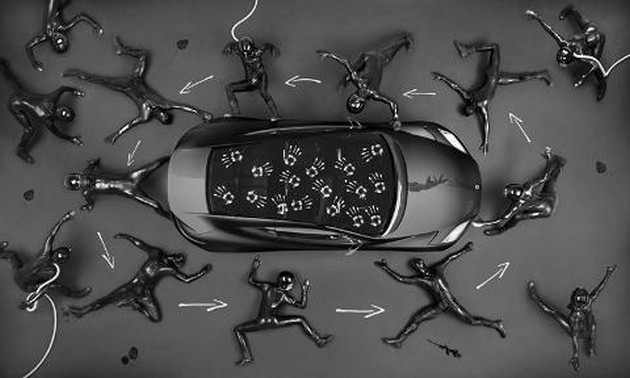 G©rard Rancinan – a French photographer employed by Lotus to execute this project. He gather 5 Lotus concept cars which is Lotus Elise, Elan, Esprit, Elite, Eterne for a photo session with some men & women models.
Lotus CEO claims that the French photographer is the perfect person to demonstrate Lotus vision in his art and yet after watching the Lotus Metamorphosis video few time, I still don't get what it means and how it relates to Lotus' vision. Maybe someone with more art-sense can comment below? Check out the video.