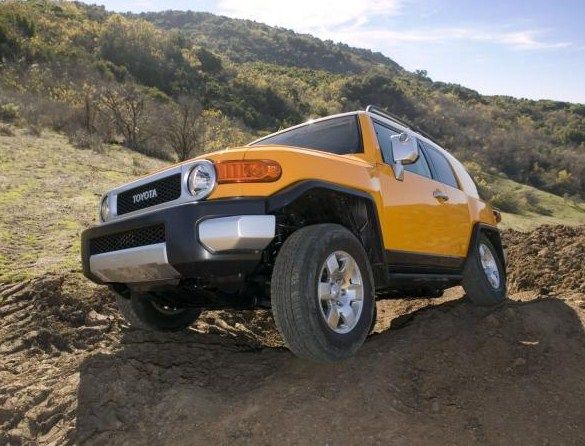 Toyota Australia announced to add the Toyota FJ Cruiser SUV into its model offering by Quarter-1 2011. This retro-styled SUV from Toyota will be revealing at Sydney International Motor Show in coming 15 October 2010.
"FJ Cruiser has loads of character that isn't found in any other SUV, let alone one that is built for off-road terrain," said Toyota Australia's senior executive director sales and marketing, David Buttner. "It will be a lot of fun to own and drive, satisfying those who want a modern vehicle with the boulder-crawling spirit of Toyota's legendary off-roaders," he added.
No specific details were given about the FJ Cruiser's power train options, but Toyota said the Australian market models, which will be imported from Japan, will come with "a powerful engine and dual-range 4WD". Most likely, this Retro-SUV will come with 4.0-litre V6 that churns out 258HP.
Besides, Toyota Australia recently began a branding campaign to improve its standing amongst younger buyers with the launch of the Toyota Rukus.