Lamborghini – an iconic automotive machine that every man would ever dream of having one in their garage.  JH Italia Sdn. Bhd. as the sole authorized dealer in Malaysia, has official launched the Lamborghini Huracán LP 610-4 in Malaysia. Lamborghini Huracán was preview to a number of occasion earlier this year and the world debut  was at the 2014 Geneva Motor Show back in March.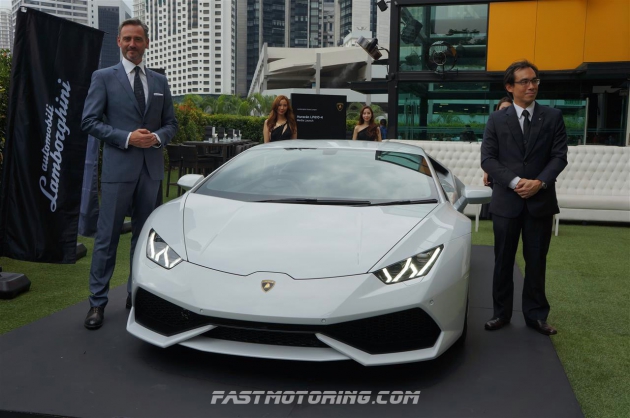 Mr.Sebastian Henry ( Head of Operation, S.E.A Pacific for Automobili Lamborghini) and Mr. Marcus Chye ( Chief Operating Officer for Lamborghini Kuala Lumpur) unveiled the Lamborghini Huracan  that would set a new benchmark in the luxury sports car industry. Lamborghini Huracán as the successor of the Lamborghini Gallardo which produced for 14,022 units in the past 10 years. The name "Huracán" is of course from a legendary fighting bull. Huracán was a Spanish Conte de la Patilla breed, Huracán fought in Alicante, Spain in August 1879.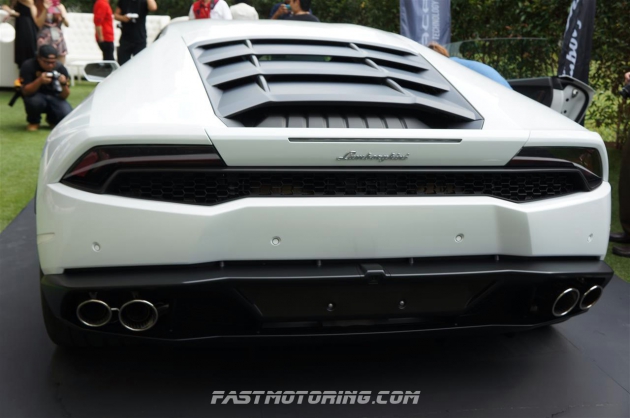 The design of the Lamborghini Huracán is from the revolution of the iconic Lamborghini Gallardo, and with more precise technology crafted it with sharp edges. The body profile line is define by one line that merges the front with the cockpit and the rear of the car. The lateral window come together to create a hexagonal form.The unmistakably Lamborghini Huracan front full LED illumination head lights comes alive when the sun goes down. Even on day time the state-of-art LED technology brings out more of the  Huracán character – ready to charge on the road.