Nissan Motor Japan has taken the latest hot hatch, Nissan Note to spice it up becoming the Note Nismo. Note Nismo is expected to reach the showrooms in Japan 3rd quater this year (2014).  The Nismo Note is actually the fifth vehicle being park under the revitalized Nismo production umbrella.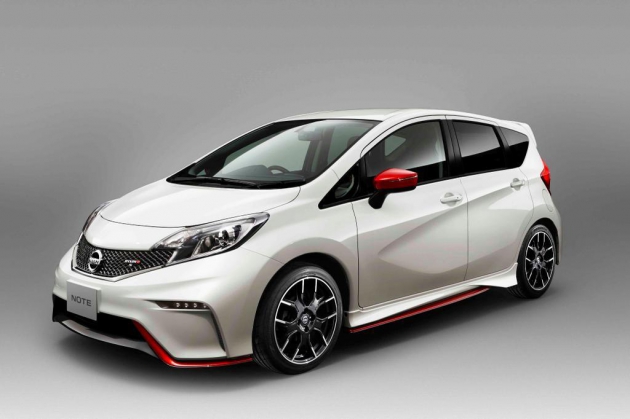 There will be 2 version of the Nissan Note Nismo,  a standard verion and a more sportier S version. The standard Note Nismo is targeted to drivers that for has some sportier drive yet want to maintain the fuel efficiency. While the real deal is the Nismo Note S that said to be a high performance vehicle. Both variant Note Nismo will include of Nismo tuned Powertrain, chassis, tire, suspension and aerodynamic body kits. While the Nismo Note S specifically will be equipped with a Nismo specially-tuned engine mated to a 5-speed manual gearbox, that allow the driver to get more more torque at low revs.The Nismo Notes will also get Custom front grille, front and rear bumpers, side sill protectors, roof spoiler and the Nismo Red electronic folding side mirrors highlights the exterior along with the custom Nismo badge, all with the Nismo Red highlights.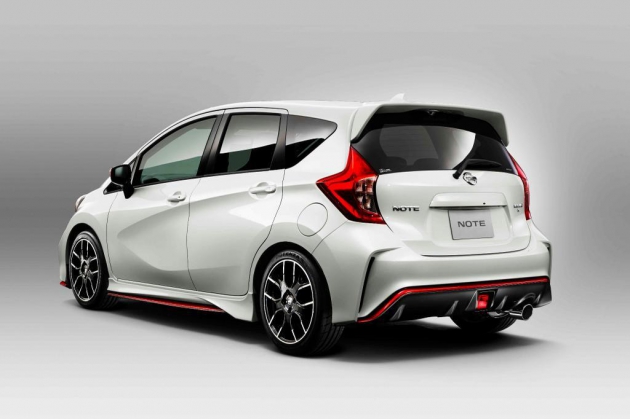 The Nismo Note will have better enforced body rigidity along with the smooth drive. Nissan claims the performance and quality that can only come from a factory-tuned vehicle. The custom sports seats are comes with the Note Nismo S as a package however the standard Note Nismo can get it as an optional add ons.  On top of that, the special Nismo Recaro sports bucket seats are offered as a factory option on the Note Nismo S.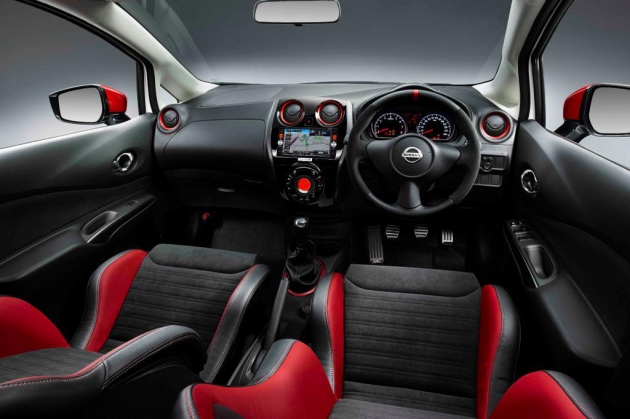 The Nismo Note will make be a good contender for the Honda Jazz Mugen, Ford Fiesta ST. With the Red touches of the bodykit  of Nismo design the Note certainly looks much sportier.
Nismo's Chief Product Specialist, Hiroshi Tamura added: "The development concept of this model was to build a car that makes you want to keep driving, no matter where your destination may be. Nismo is confident that the Note Nismo will enhance your driving experience; it offers top level performance in a compact package." 
Nissan also announced that the Fairlady Nismo will receive a minor model change, while a new Nismo RS grade will be added to the Juke Nismo in the 3rd quater of 2014.
Gallery : Nismo Note