The Japan Automobile Manufacturers Association, Inc. (JAMA) will hold the 45th Tokyo Motor Show 2017 for 10 days from October 27 (Friday) through November 5 (Sunday) this year at Tokyo Big Sight (in Tokyo's Ariake waterfront area), under the theme "BEYOND THE MOTOR." The show will open to the general public on October 28 (Saturday); press days will be October 25  Wednesday) and October 26 (Thursday); and the "official ceremony day" on October 27 (Friday) will be graced by the presence of Her Imperial Highness Princess Yohko of Mikasa, who will officiate at the show's Opening Ceremony.

Japan's 14 automobile manufacturers will be exhibiting their 15 vehicle brands at the 45th Tokyo Motor Show 2017. Exhibits and events at the show will transcend auto industry borders to integrate a multiplicity of concepts and technologies from a broad spectrum. For 24 hours starting from 11 a.m. today, the websites of the 14 domestic manufacturers will promote the 45th Tokyo Motor Show 2017 with a common, collaborative visual display incorporating all of their logos. This year's show will also be promoted on the automakers' social media accounts.
This exhibit will explore how the very meaning of mobility will be redefined when connected automobiles communicate with each other and with infrastructure through information and communication networks and artificial intelligence. What new values may emerge with the widespread use of connected vehicles and autonomous driving, and how will society change? The exhibit comprises three programs in which visitors will be able to experience and reflect on mobility's future.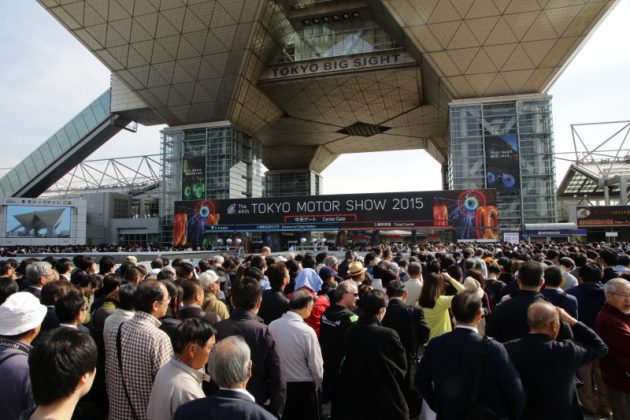 In an adjacent area in the same venue, automakers, other private-sector entities and government agencies involved in the ICT, environment/energy, urban/housing development and advanced material sectors will exhibit their latest products, technologies, systems and services.