Toyota Rally RAV4 crew Ryan Millen and Rhianon Gelsomino have completed a perfect season, winning all six rounds of the American Rally Association national 2WD class championship.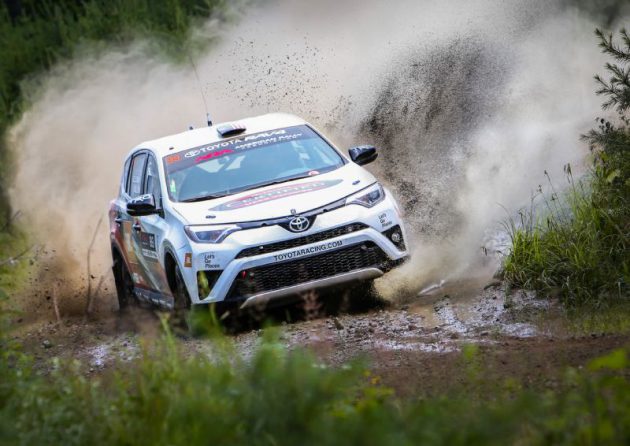 The New Zealand-Australia pair and their front-drive Toyota SUV dominated the 2WD class all season and were fourth in the overall championship against all entries, including specialist all-wheel-drive rally cars.
Millen and Gelsomino secured the respective driver and co-driver championships at round five in New England. They won the final round, the Ojibwe Forests Rally in the Detroit Lakes district of Minnesota by more than seven minutes and finished the two-day event fourth overall, their best outright result this year. Going into the event, Millen said he had visualised victory.
"I had a dream the other day that we went six for six," said Millen. "It's on my mind. It's in my dreams."
Millen's RAV4 features a standard four-cylinder engine and six-speed transmission.
It has excelled in the rough and tricky terrain throughout the 2017 series due to its ride height, stability and durability. Millen is the son of New Zealander and Pike's Peak legend Rod Millen while Gelsomino is a professional rally co-driver from Australia.