Bathurst's first ever Toyota 86 Racing Series (T86RS) race has been run and won this morning with Gold Coast teenager Aaron Seton taking the chequered flag after six laps of the legendary Mount Panorama circuit.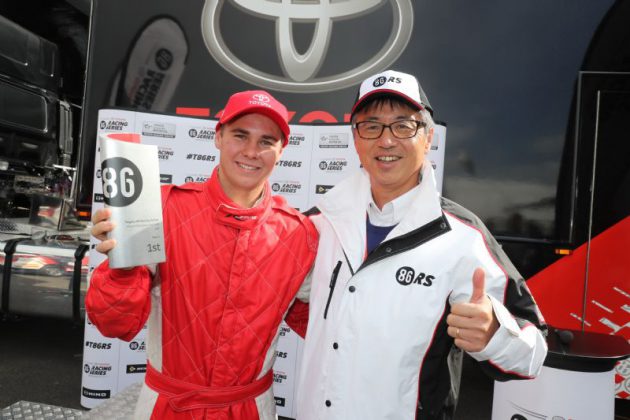 Running in sunny, cool conditions, Seton battled with other front-runners including second placed Will Brown from Toowoomba, and Sydney-sider David Sieders who filled the third step of the podium.
Aaron said he was thrilled to conquer the challenging 6.2km track at his first attempt, heading a huge field of 39 cars for a breakthrough T86RS win after several podium finishes.
"It's awesome to get my first T86RS win here at Bathurst, and I can't wait for this afternoon's race," Aaron said.
"With Will Brown next to me on the front row for race two, it's bound to be close," he said.
Toyota is inviting a range of selected racers to join the field in 2016, encouraging them to share their experience and insights with regular competitors.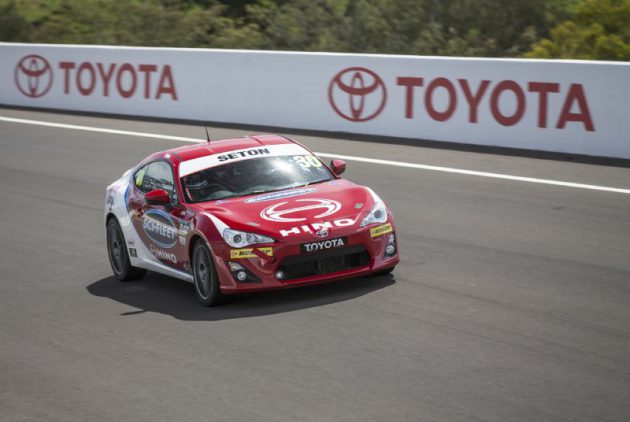 On the grid for the Bathurst weekend are Supercars Hall of Fame inductee (and Aaron's father) Glenn Seton, seasoned Supercar and Touring Car Masters ace Steven Johnson, as well as highly credentialed racer Leanne Tander.
In his third T86RS event Johnson was mixing it with the leaders to finish seventh and says he enjoyed a good race.
"Everyone's done a really good job so far this weekend, and I had a good battle with [Canberra competitor] Cam Hill and Gricey [Ben Grice, son of two-time Bathurst 1000 winner Allan]," Steve said.
"I'm mindful of racing them clean and hard, but I'm also mindful that it's their championship. So I'm not taking too many risks," he said
The second of three T86RS races to be held this weekend is scheduled to start at 12:30pm today, with the third and final run set down for 7:30am tomorrow (Sunday October 9) as a curtain-raiser to the Supercars 'Great Race.'