The Toyota 86 Racing Series (T86RS) has stepped up with a huge field of 39 competitors in its first visit to the iconic Mount Panorama circuit, with Gold Coast teenager Aaron Seton in pole position for the first of three races to be run over the weekend.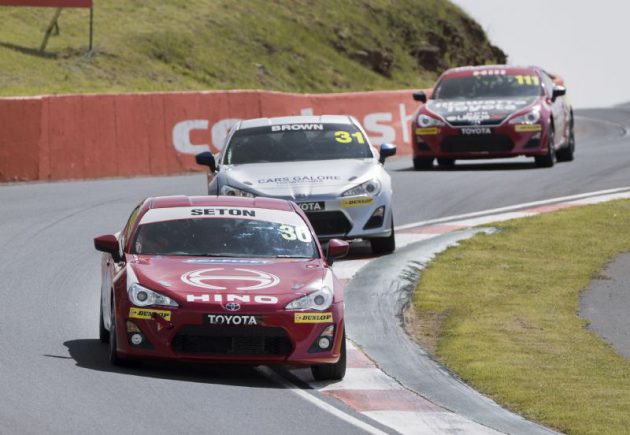 Running in support of this year's Bathurst 1000, the marquee event for the Virgin Australia Supercars Championship, the series had this morning's qualifying shoot-out stopped early and not re-started after an incident at the top of the circuit.
Fortunately no one was harmed, but the red flag stoppage meant a large number of competitors were unable to record a qualifying time.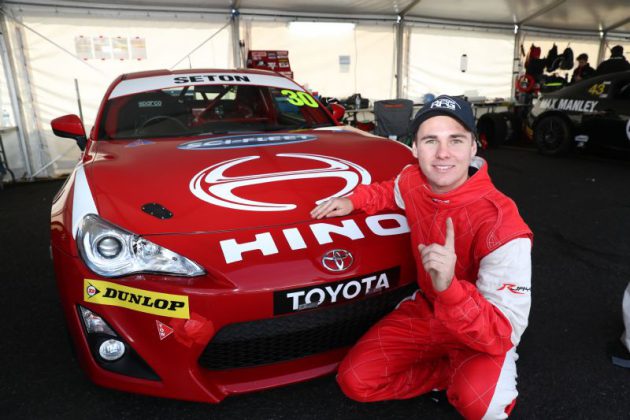 As a result, race organisers combined times from two previous practice sessions, with Seton, son of V8 Supercars Hall of Fame inductee Glenn and grandson of 1965 Bathurst winner Barry, on top of the timesheets.
The young Queenslander headed the pack with a time of 2:41.0718, and will be joined on the front row by David Sieders, the experienced Sydney-sider setting a time just over two hundredths of a second behind.
In fact, the top 10 T86RS qualifiers are covered by less than a second, and Seton says he's thrilled to be on pole for such an important event.
"It feels awesome. I'm really happy and looking forward to the race," Aaron said.
"We need to get a good start, and I hope we can do that. I'm looking forward to racing the guys here," he said.
Heading into the Bathurst weekend the T86RS points table sees young Queenslander Will Brown (778 points) leading New South Welshman David Sieders (746 points), with Aaron Seton (712 points) in third.
The T86RS is on-track on this Saturday October 8, with two 20-minute races and a third race early on Sunday October 9 as a curtain-raiser to the Supercars 'Great Race.'