Wheelcorp Premium and BMW Group Malaysia today officially opened the Wheelcorp Premium Driving Circuit, the first ever premium driving circuit to be wholly owned by a dealership in the country.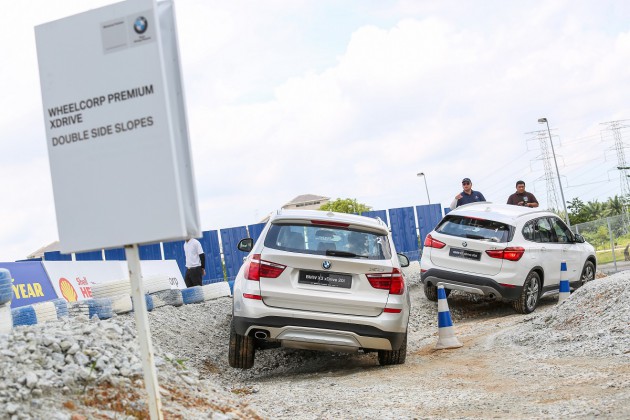 Mr. Jayden Liew, Dealer Principal and Executive Director of Wheelcorp Premium in introducing the new circuit said, "In the past year, Wheelcorp Premium has been rigorously strengthening its team and work force to meet the growing demands in the Setia Alam and Klang areas. Now, with this new facility for our customers to experience the dynamism and sophistication behind the BMW and MINI brands, more than ever, we are geared up to deliver the premium promise behind the ownership of a vehicle from the BMW Group."
Officiating the opening of the new circuit, Mr. Han Sang Yun, Managing Director and CEO of BMW Group Malaysia said, "Wheelcorp Premium is one of the largest and more prominent 4S dealerships for BMW and MINI in the country. They are no strangers to us at BMW Group Malaysia as they are Platinum Award Winners at the recent BMW Excellence Club awards and consistently deliver over 500 vehicles annually to our performance here. They are true premium partners of the BMW Group in Malaysia."
Han added that with the introduction of the new Premium Driving Circuit, Wheelcorp Premium now strengthens its promise to deliver Sheer Driving Pleasure and to enable customers of the BMW and MINI brand to discover everything from essential driving skills to enhancing driving techniques and safety skills.
The Wheelcorp Premium Driving Circuit is located in Setia Alam and occupies 1.5 acres of land and compliments all driving activities currently hosted by Wheelcorp Premium, including BMW, MINI and BMW xDrive Experiences.
In part, the driving circuit will also cater to BMW and MINI vehicle agility tests for speed and coordination, courses on driving in wet conditions, braking exercises, as well as courses on how to have total control of a car in extreme and dangerous situations. The circuit is also designed to cater to BMW xDrive experiences in muddy and rugged terrains, and with bunkers, side slopes, hill climb and hill descent demonstrations.
Additionally, all new BMW and MINI owners from Wheelcorp Premium are entitled to a Safety and Defensive Driving Course at the circuit.
As part of the celebration for the opening of the Wheelcorp Premium Driving Circuit, a Weekend Sales event will be held at Wheelcorp Premium from the 23rd to 25th September 2016. With every purchase of a new BMW or MINI vehicle, new owners will receive 12-months complimentary fuel from Shell Malaysia. Additionally, the new driving circuit will also host Compact Performance Drive, BMW xDrive Experience and MINI Driving Experience sessions throughout the weekend. With only four sessions held per day, BMW and MINI owners can register for the sessions by calling +6011 1782 5060.
The new Wheelcorp Premium Driving Circuit is supported by BMW Group Malaysia, BMW Credit Malaysia, Allianz Malaysia Berhad and GoodYear Malaysia
The new Wheelcorp Premium Driving Circuit is located at the BMW and MINI 4S Dealership at No. 1, Jalan Setia Murni AH, U13/AH, Setia Alam, Seksyen U13, 40170 Shah Alam, Selangor.
Photo Gallery: Wheelcorp Premium Driving Circuit
[nggallery id=717]