Toyota Australia has revised its diesel-powered HiAce range to improve fuel economy in the city while achieving stricter emissions standards.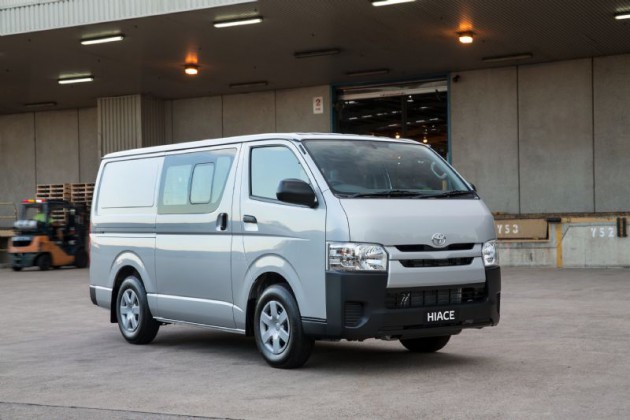 Recalibration of the HiAce 3.0-litre turbo-diesel engine to meet Euro 5 emissions levels has delivered fuel-economy improvements of up to 4.6 per cent on the official urban cycle.
The upgrade to the 3.0-litre 1KD-FTV engine includes a diesel particulate filter with manual as well as automatic regeneration.
The biggest fuel-economy gains around town – where HiAce performs most of its duties – are for the Long Wheel Base (LWB) crew van and Super Long Wheel Base (SLWB) van with the five-speed manual gearbox.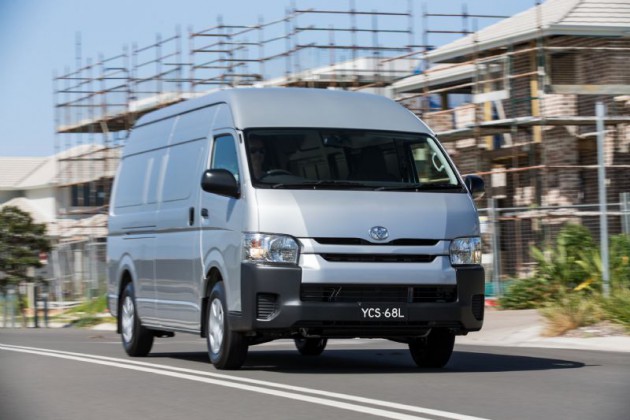 These variants also deliver a city-cycle improvement of 3.5 per cent with the optional six-speed electronically controlled automatic transmission. Combined-cycle economy is either unchanged or rises marginally.
Toyota has expanded the HiAce range by adding two new commuter bus diesel variants with a no-cost option of 12 seats instead of the standard 14 seats, allowing them to be driven by anyone with a regular car licence.
In addition, Toyota now gives customers the choice of a left-side window or steel panel on the white automatic LWB (Long Wheel Base) diesel van, based on feedback from the dealer network.
While many owners appreciated the added visibility offered by the left-side window, there are others who expressed a preference for the security and privacy offered by a steel panel.
Petrol vans were upgraded to Euro 5 early last year. Since then, every new HiAce has been equipped with the safety of electronic vehicle stability control, brake assist for greater stopping power in an emergency, hill-start assist control and an emergency stopping signal.
Prices for the Japan-produced HiAce range have been increased by 2.0 per cent for vans and 3.8 per cent for buses due to currency movements. The value of the Australian dollar has weakened significantly against a rising yen over the past year.
Every new HiAce is covered by Toyota Service Advantage capped-price servicing at $180 per service for petrol and $240 for diesel.
The local range includes four body styles: LWB van, five-seat LWB crew van, SLWB van and commuter bus. Crew van and bus are turbo-diesel only; the other models offer either the diesel or Toyota's 2.7-litre four-cylinder petrol engine. All grades are trimmed with a dark grey interior.
Other standard HiAce features include driver and front passenger airbags, daytime running lamps, a reversing camera with three-inch monitor in the electro-chromatic interior mirror and anti-skid brakes.
HiAce has air-conditioning, power steering, steering-wheel audio controls, clean-air filter, power mirrors, remote central locking, power front windows, cruise control and a multi-information display.
Automatic transmission HiAce buses can also be specified with a remote-control sliding side door.
HIACE PRICES
PETROL
LWB van
$33,650
SLWB van
$44,870 (auto)
Commuter bus
$58,640 (auto)
DIESEL
LWB van
$36,710
LWB crew van
$38,750
SLWB van
$45,890
Commuter bus
$59,660
Options:
Automatic (diesel van, bus): $2,550
Automatic (petrol van): $3,060
Remote sliding door: $900
Paint (other than white): $550