MINI Malaysia announced an all-new 4 Years Unlimited Mileage Warranty with Free Scheduled Service program for all MINI vehicles registered from the 1st of January 2016 onwards.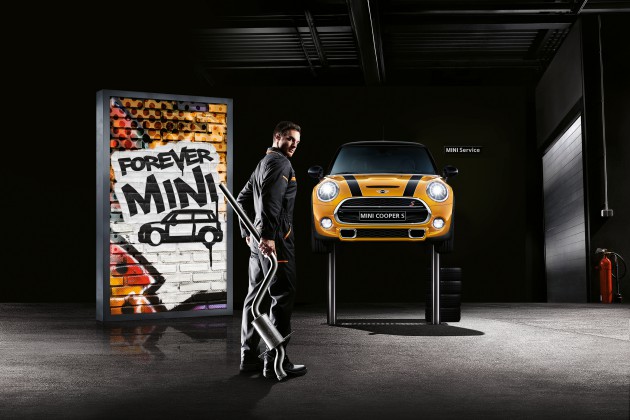 Introducing the new service and warranty program for MINI, Mr. Han Sang Yun, Managing Director and CEO of BMW Group Malaysia said, "MINI is a very unique and sophisticated brand which pushes the boundaries of excitement in the premium segment. The all-new service and warranty offering from MINI keeps to this promise, exciting our valued customers with best-in-class service for their MINI vehicles."
The new service and warranty program offers an extended coverage from the third ownership year onwards, where a manufacturer backed warranty will be continued into the fourth year with unlimited mileage. By extension, the program also includes free scheduled service and maintenance of up to 60,000 km in accordance with the Condition Based Service (CBS) system in respective MINI vehicles.

The scope of services made available with the new warranty program includes a service vehicle check, engine oil service with oil filter and refill quantity. Meanwhile, components covered include air filters, micro filters, spark plugs, and brake fluids while components such as front and rear brakes including discs and pads as well as windscreen wipers are now excluded from the warranty and service program.
As for vehicles registered in December 2015, MINI Malaysia is offering a special package for customers to upgrade their 3-Year/50,000 km MINI Service Inclusive FIX package to the all-new MINI 4 Years Unlimited Mileage Warranty with Free Scheduled Service program. This upgraded package will include the full service program offered from the previous warranty package which also includes brake pads, brake discs and wipers.
Entitlement to the all-new MINI 4 Years Unlimited Mileage Warranty with Free Scheduled Service program is based on the scheduled service recommmended by the manufacturer at any Authorised MINI Dealers across the country. In the event that servicing has been carried out by a non-authorised workshop, Authorised MINI Dealers reserve the right to reject any claim where the cause of the defect is due to inadequate recommended servicing or the use of non-original parts.
The entitlement also assumes that the car has been driven in a proper manner and has been serviced as recommended by the manufacturer. Any damage to the interior and exterior of the vehicle due to improper vehicle usage, or consumables, wear and tear parts including halogen bulbs and remote key batteries are not covered under this new warranty program.