Proton is celebrating the 30th Anniversary of its foundation and to mark this major milestone, the Company is offering special great deals with exciting savings on purchases for the customers and current Proton owners.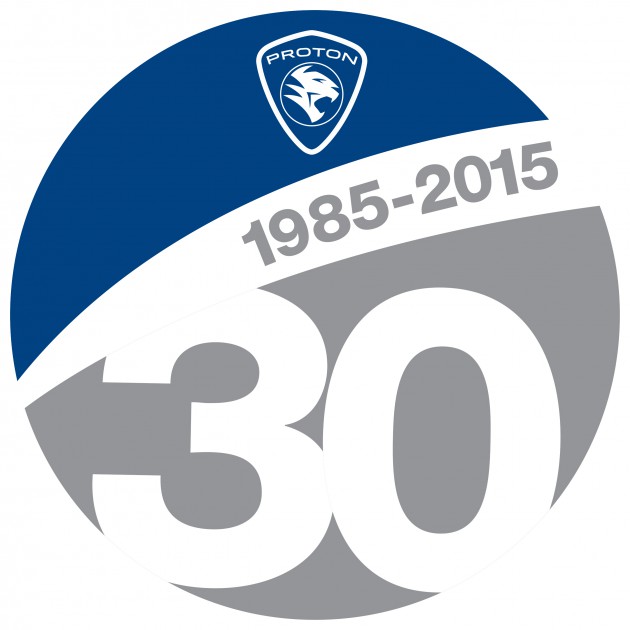 "This is a special year for us, as we celebrate our 30th anniversary. Throughout the years you've been with us and you know the meaning and significance of having a home-grown car manufacturer, its contribution to the society and development of the country. PROTON is not just about making cars. Since the first Proton Saga rolled out for the masses, it facilitated in growing the Malaysian economy to move forward by leaps and bounds with the progress in the automobile industry. This year too, we saw the roll out of the 4 millionth car," said Dato' Harith.
"Today, our responsibility remains, that is to produce good, safe and affordable cars. PROTON will always remain responsive to the needs of our customers and will adhere to the highest standards of quality and safety, as what we have been working on and providing to our customers," he added.
As a start, from 9 July until 30 September 2015, in all of PROTON showrooms across the nation, PROTON is offering a rebate of RM3,000 on all Proton models to customers who turn 30 years old this year (or born in 1985).  Adding on to the excitement, under the Loyalty Programme, is a special trade-in package to existing customers. For the deal, existing Proton owners can trade their old car for a new Proton car without any hesitation as they will get a rebate of RM100 for each year of their current vehicle age.
"It's an exciting year in PROTON's history," continued Dato' Harith. "We're eager to bring that excitement to customers everywhere with these great opportunities. As such, as the crème de la crème of our promotions, we will give an offer of RM30,000 net (price including insurance and road tax) for the lowest range of the Proton Saga. With all these promotions, there will also be a special fund which we have set up, to put in RM30 for every Proton car sold as we would like to share the significant moment with those unfortunate. We shall look at 3 charitable bodies which will be the recipient of the fund towards the end of this year," Dato' Harith added.
In addition to the 30th Anniversary promotions, customers can still enjoy the current promotion of 1.99% interest rate per annum on selected Saga and Iriz, 100% financing scheme for government staff, incredible deals for Graduates and Undergraduates, low interest rates for other Proton models and many more. Best of all, all new owners of Proton, will be covered under the 7 years extended warranty promotion.
"This is our way of saying 'Thank You' to our customers for their continuous support throughout the three decades. These deals are truly incredible and customers can also enjoy a range of value-added benefits as well," said Dato' Harith.
At a commemorative session at PROTON Shah Alam factory this evening, the official 30th Anniversary logo was unveiled by PROTON's Chairman, Tun Dr Mahathir Mohamad and Chief Executive Officer, Dato' Abdul Harith Abdullah. Executed in a simple format, the logo combine elements of the past and the future in a circle where everything is linked together in the automotive industry. It expresses the spirit of a forward-looking, progressive organisation that stays resilient, is responsible to its stakeholders and a force to be reckoned with for the next future decades.
According to Dato' Harith, the anniversary logo will be incorporated into all PROTON's advertising, products as well as corporate, and in signage displayed in showrooms, sales and marketing events. To enjoy the 30th Anniversary promotions, customers are encouraged to come to any PROTON showrooms nationwide for a test drive.