The Toyota Hiace is one of the best-selling window van models in Malaysia and for the 2015 model year, it has received upgrades which increase Active Safety. The upgrade is in line with Toyota's policy whereby safety is a top priority for its products, regardless of whether they are passenger cars or commercial vehicles.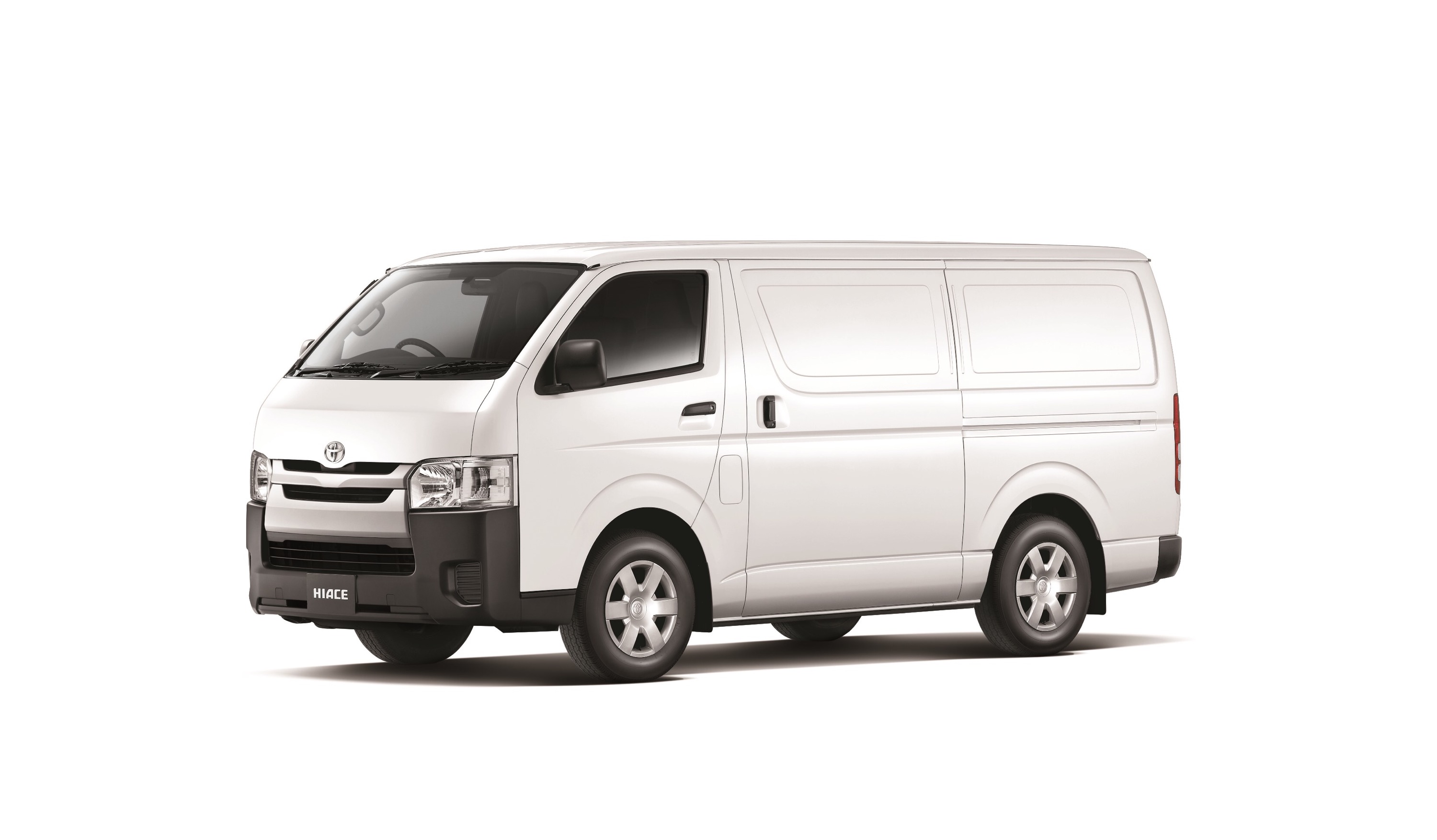 The new Active Safety features that are now standard in the Hiace Window Van are Vehicle Stability Control (VSC) with Traction Control (TRC), Hill Start Assist Control (HAC), and an Emergency Stop Signal. VSC and TRC are Active Safety features which have been available on passenger cars for some time and are especially valuable in helping to maintain grip and stability on slippery surfaces.
TRC works mainly when the vehicle is moving forward in a straight line, reducing output to the wheels if sensors detect that their rotating speed is excessively high (wheelspin), indicating that grip is lost. VSC works during cornering or sudden changes in direction; when the sensors detect a hazardous condition where the vehicle could spin, brakes on the appropriate wheels start to operate to create a counteracting force which stabilizes vehicle movements. In this way, the vehicle will remain on the road instead of spinning off.
HAC is useful on steep inclines as it minimizes roll-back when about to move off. It is activated when the driver's foot is removed from the brake pedal and holds the vehicle in position without the use of the handbrake. This enables smoother and safer movement without the risk of stalling or rolling back and hitting another vehicle.
The Emergency Stop Signal can contribute to reduce rear-end collisions. It activates during quick and sudden braking, activating the hazard warning lights so that drivers behind are alerted more clearly that the Hiace is coming to a stop suddenly.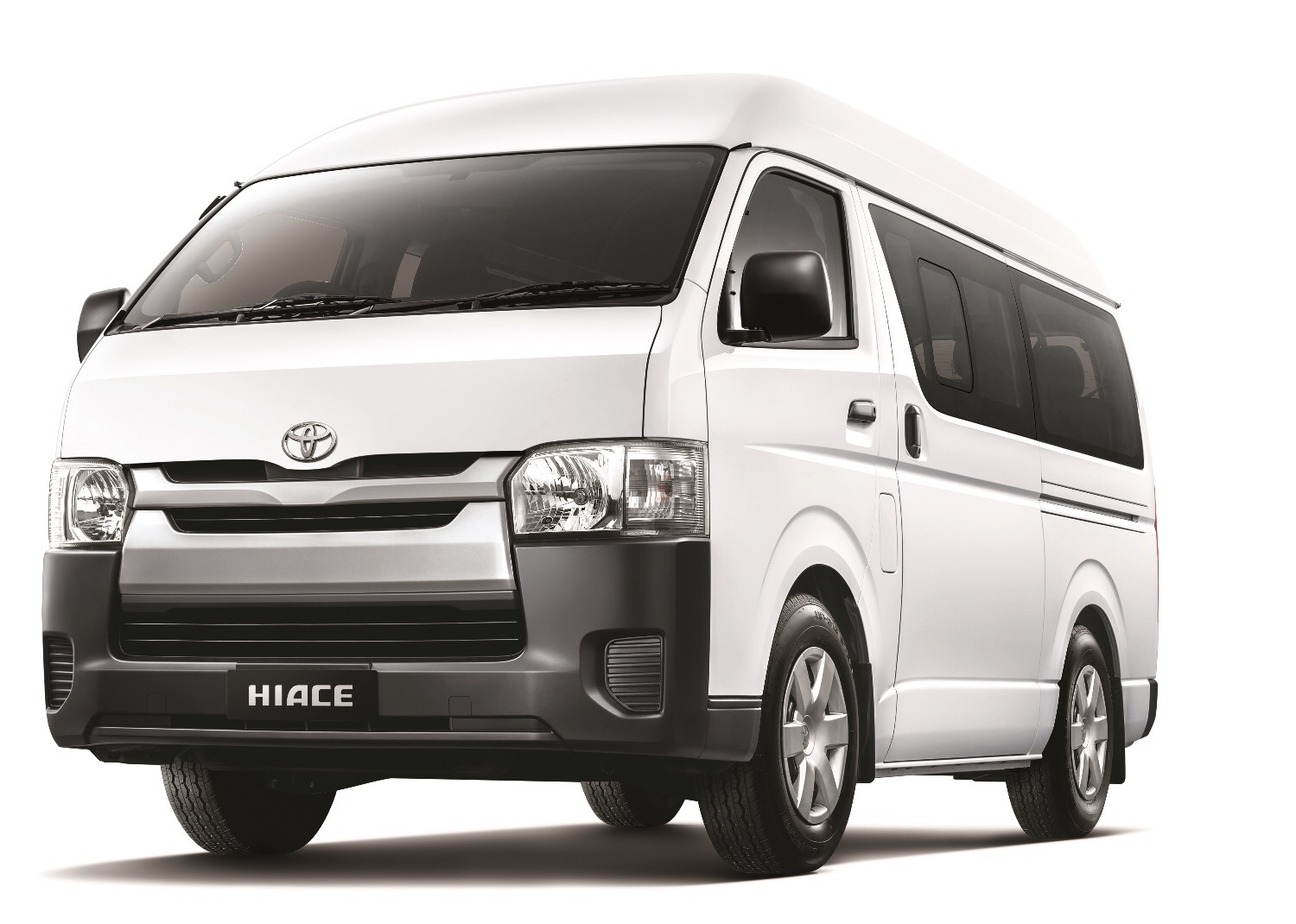 The Hiace Panel Van variant has also been upgraded with the addition of Anti-Lock Braking (ABS). ABS is particularly important for such vehicles as their load and weight distribution varies. ABS, together with the Load-Sensing Proportioning & Bypass Valve which adjusts the brake pressure according to the weight distribution, ensures greater stability for the vehicle during braking, especially on slippery surfaces. Another advantage of ABS is that it prevents wheel lock-up, even when braking hard, and this allows the driver to retain steering control to be able to avoid any hazards even when braking.
Brake Assist (BA) is also offered for the Panel Van ,partly to address the issue of older drivers not having enough strength to apply maximum pressure on the brake pedal in an emergency. The system will boost brake pressure in certain emergency braking conditions to maximise braking performance and this also helps to enhance the effectiveness of ABS.
Other safety features of the Hiace Window Van and Panel Van include dual SRS airbags and 3-point seatbelts for all 10 occupants in the Window Van. The webbing for the seatbelts has a low-friction material which reduces the feeling of being cramped.
Reverse sensors are also standard to make parking easier and safer, and the body structure is GOA-certified. 'GOA' stands for 'Global Outstanding Assessment' which is a tough in-house safety standard that meets or exceeds international requirements. Every Toyota vehicle must be GOA-certified before it is allowed to be produced and sold.
Other features of the Hiace remain unchanged with two choices of powertrains – the proven 2.7-litre 16-valve DOHC petrol engine with VVT-i (Variable Valve Timing – intelligent), and the D-4D 2.5-litre DOHC commonrail turbodiesel engine.
Customers can also order their Hiace with optional accessories such as Toyota Premium Security & Solar Film, Toyota Essential or Toyota Standard Solar Film. These tinted films meet JPJ regulations and are installed by trained personnel at UMW Toyota Motor's own Accessories Centre before delivery.
UMW Toyota Motor also offers a Portable Tyre Pump as an optional accessory . This compact unit is easily stowed and will come in useful if a tyre is punctured or needs its pressure increased due to heavier loads being carried. It can also be used to inflate toys, balls or car bed via various nozzles which comes together in the set box.
As with other light commercial vehicles offered by UMW Toyota Motor, the Hiace comes with a 3-year/100,000 kms (whichever occurs earlier after first registration) warranty, subject to conditions stated in the Owner's Handbook. This reflects the confidence that UMW Toyota Motor has in the superior build quality of its vehicles, a hallmark of Toyota products.
The on-the-road price (individual private registration with insurance, metallic color, Peninsular Malaysia) are as follows:
TOYOTA HIACE HIGH ROOF WINDOW VAN 2.5 TURBO (D)​: RM109,600
TOYOTA HIACE HIGH ROOF WINDOW VAN 2.7 (P)​: RM102,600
TOYOTA HIACE PANEL VAN 2.5 TURBO* (D)​: RM87,600
*company commercial only