BMW Group Malaysia today introduced the locally assembled model of the premium automaker's best-selling and most successful Premium Sports Activity Vehicle (SAV) – the new BMW X5. The new BMW X5 marks the 15th BMW variant to be assembled in the country.
Introducing the new locally assembled Premium SAV, Dr. Gerhard Pils, Chief Executive Officer of BMW Group Malaysia said, "Today, we are proud to once again introduce 'The Boss!', the exceptional market leading BMW X5 model which is now built right here in Malaysia for our Malaysian customers. As the newest addition to our strong portfolio of locally assembled premium vehicles, we at BMW are also proud to note that this model is the very first BMW X5 to be locally assembled, marking a historical milestone for us not only here in Malaysia but in South East Asia as well."
Dr. Pils further noted that the new locally assembled BMW X5 is a further testament to the company's commitment of added investment in the country which has been a hub for the BMW Group for more than a decade. "The new BMW X5 is the second locally assembled vehicle we have introduced this year alone, further demonstrating that the expansion of our assembly line is a key strategy in BMW's production roadmap for Malaysia."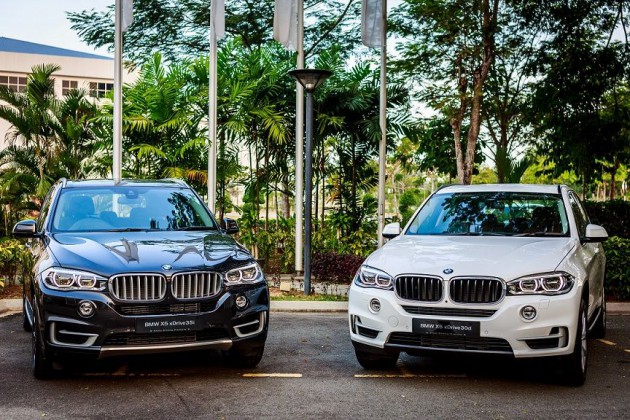 Operational since 2008, the BMW Group Malaysia Assembly Plant in Kulim, Kedah has been an integral part of the premium automaker's success in Malaysia with a production run of more than 8,000 units to date. Dr. Pils said, "The continuous growth of our strong portfolio of locally assembled premium vehicles is to allow more customers in Malaysia to enjoy the premium ownership experience of a BMW vehicle with great value. We aim to continue to optimize our supply to customers in Malaysia as we reinforce our investment and commitment in the country."
The new locally assembled BMW X5 is offered in two variants – the BMW X5 xDrive35i and the BMW X5 xDrive30d – now fitted with new levels of ride comfort, superior functionality, best-in-class versatility as well as a wealth of the latest safety innovations by BMW through the Driving Assistant package. Combined with the perfect balance of award-winning design, sporty and aggressive performance across multiple terrain conditions as well as luxurious aesthetics and advanced technological innovation courtesy of BMW EfficientDynamics and BMW ConnectedDrive, the new locally assembled BMW X5 is set to continue its lead in the premium SAV segment.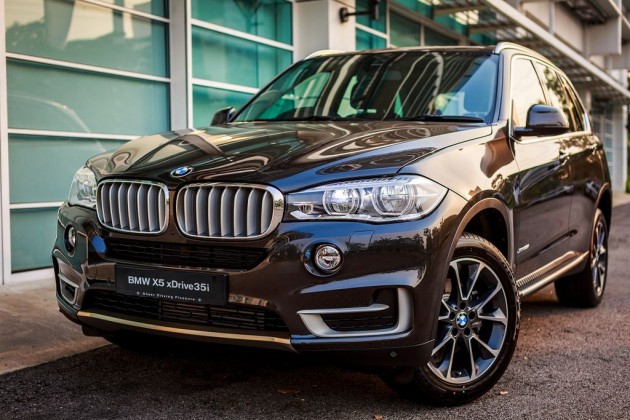 The new BMW X5 xDrive35i exudes an even more exceptional interior ambience of the car as it is now equipped with an electrical Panorama glass roof. The new in-line six-cylinder petrol variant now also features the very best in entertainment with a rear-seat entertainment system comprising of two 9.2" coloured display monitors which passengers are able to operate via remote-control whether for radio, navigation or – with BMW ConnectedDrive – BMW Apps and surfing the Internet.
Meanwhile, the new locally assembled BMW xDrive30d has also been updated to include two additional seats attached to the third seat row, allowing the car to transform into a seven-seater. By simply tilting the outer seats in the second row towards the front, passengers can easily access the two additional seats in the back. Additionally, the third row of seats allows further flexibility by allowing an increase in luggage compartment volume by simply folding the third seat row into the luggage compartment floor.
This premium feature, coupled with its unique range of functionality is further enhanced with an updated range of mobility services which now includes an extensive selection of assistance and driver safety systems. This includes the full-colour, sharp-resolution BMW Head-Up Display which is now available in the new locally assembled BMW X5 xDrive30d. By projecting relevant driving information directly into the driver's line of sight, the driver will be able to process information up to 50 per cent faster while still keeping his or her attention on the road.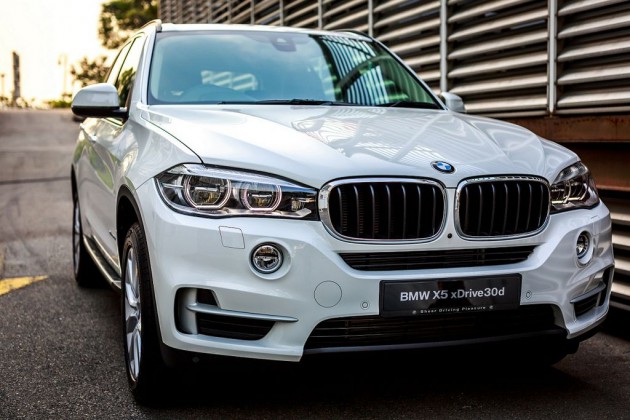 Furthermore, The Driving Assistant features which are now fitted in both the new locally assembled BMW X5 xDrive35i and BMW X5 xDrive30d to better provide a more comprehensive safety package include;
Lane Departure Warning, a driver assistance system which is based on a video sensor to help drivers keep their attention on the road ahead by recognizing when the vehicle is straying out of lane unintentionally. The Lane Departure Warning system will provide the driver with an early warning with a discrete vibration of the steering wheel.
Forward Collision Warning, a brake application function which operates via visual and acoustic warning to prevent collisions by providing timely warning should the driver approach a vehicle ahead too quickly.
City Collision Warning Mitigation prevents collisions by automatically braking, at speeds of up to 60km/h with the aim of preventing collisions with cars, trucks, motorcycles, and even pedestrians.
Variants of the New Locally Assembled BMW X5 will be available at all BMW dealerships nationwide from the Merdeka Weekend of August 30th and 31st. The retail prices (on the road, without insurance, with BMW Service + Repair Inclusive (BS+RI) for the new locally assembled BMW X5 are:
BMW X5 xDrive35i – RM 579,800.00
BMW X5 xDrive30d – RM 539,800.00