There are now even more reasons to visit Mitsubishi 3S dealerships! As part of the Raya Dengan Gaya campaign, Mitsubishi Motors Malaysia (MMM) is offering amazing deals including free maintenance program up to two years and cash rebates up to RM 7,000 for selected Mitsubishi models!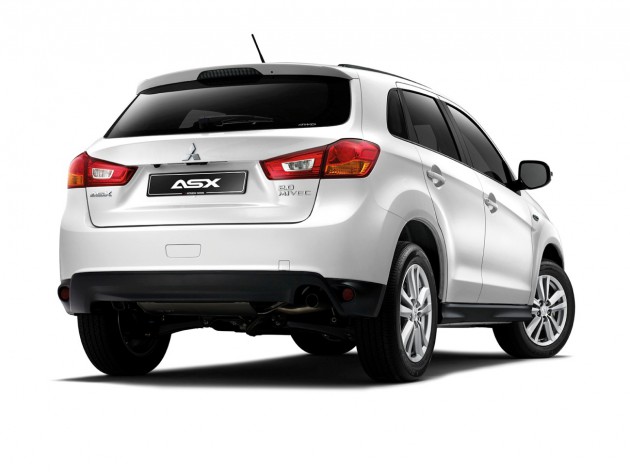 On top of the fantastic deals on the new models, visitors will receive complimentary safety checks if they own Mitsubishi cars, as well as attractive free gifts when they test drive or make a booking. Additionally, selected Ralliart merchandize **** are also on sale with discounts up to 30%!
Customers who choose one of the most fuel efficient sedans in Malaysia, the Mitsubishi Attrage, will enjoy cash rebate up to RM7,000**.  The Attrage SE is priced at RM75,796.50*** while the Attrage GS is priced at RM67,978.50***. 
While customers who book the most fuel efficient compact hatchback in its class, the Mitsubishi Mirage, stand to enjoy cash rebates up to RM6,000**. The Mirage GS is priced at RM 64,090.65*** while the Mirage GL is priced at RM60,198.65***.
Those who book the award-winning Pajero Sport SUV will enjoy cash rebates up to RM7,000**. The Pajero Sport VGT is priced at RM172,211.60*** while the Pajero Sport GL is priced at RM151,227.60***.
Lastly, customers who book and register the new 2014 ASX also enjoy a 2-Year Free maintenance program and 5-Year / Unlimited mileage warranty period. The 2WD ASX is priced at RM114,743.50*** while the 4WD is priced at RM128,879.50***.  
**Promotion valid for 2013 make only.
***All prices are quoted on-the-road without insurance.  
****Applicable to selected dealerships only. 
Mitsubishi's 2-Year free maintenance package offers complementary maintenance on parts lubricants and labour costs. The program also offers new Mitsubishi owners a hassle-free drive and peace of mind. Some of the free maintenance parts that are included are engine oil, fuel filters, air cleaner, brake fluid, coolant, differential oil and transmission oil (based on the recommended scheduled service).