In Australia, Honda will be introducing the new Honda CR-V with a diesel variant.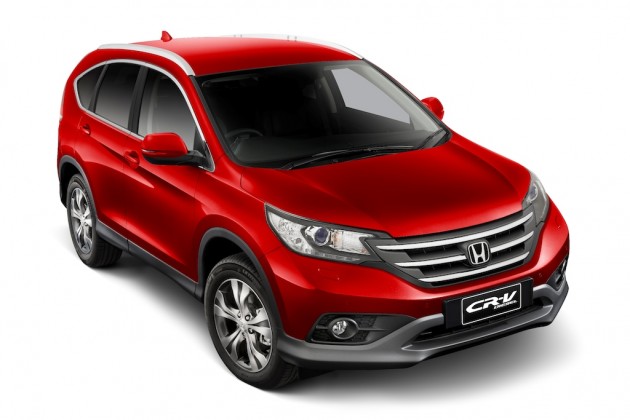 "We will add a diesel to our CR-V range in January 2014," said Honda Australia Director, Mr. Stephen Collins. "We know how much our customers are looking forward to this addition to our line-up and they will also be happy to know it retains the petrol variant's huge interior space, creature-comforts and of course many of Honda's important active and passive safety features.
"This fourth-generation model has been a strong, consistent performer since it was first launched in December 2012 and we expect to see a boost in sales with a diesel option. This year, we've sold just shy of 10,000 units, making the CR-V second only to the much-loved Civic range," Mr. Collins said.
The new variant – in four-wheel drive only – features a 2.2 litre turbo diesel engine delivering 110 kW of power and an impressive 350 Nm of torque. Available with a six-speed manual and five-speed automatic transmission, its fuel economy is outstanding, with a combined cycle of just 5.8 litres per 100 kilometres and 151g/km CO2 (manual transmission).
In addition, the diesel variant features Honda's Real Time Four-Wheel Drive with Intelligent Control System for extra grip on uneven or slippery surfaces and Hill Descent Control that works in tandem with Vehicle Stability Assist to provide even more peace of mind.
Honda has kept everything that customers love about the CR-V in the new diesel variant. For more information, please visit honda.com.au/crvdiesel