Recently, Toyota Australia announced it will invest $123 million in its local manufacturing operations for the next five years from 2015.
The project is supported by a co-investment package from the Australian Federal and Victorian Governments. The Australian Federal Government has contributed a grant of $23.6 million towards the investment with an undisclosed grant contributed by the Victorian Government. In addition, the Australian Federal Government will contribute $5 million towards Toyota Australia's $15 million supplier development program over a five-year period, allowing the program to be accelerated and intensified to assist companies that supply components to Toyota.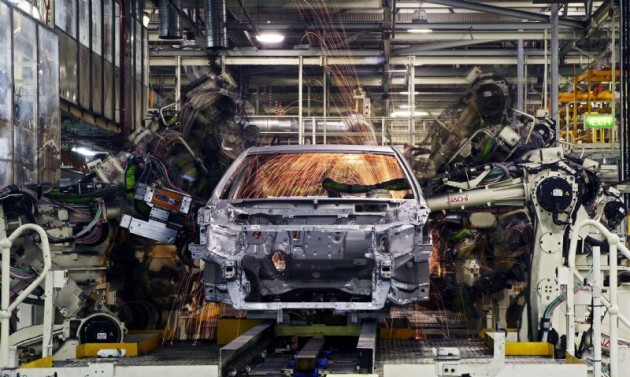 Toyota Australia President and CEO Max Yasuda said today's announcement was a critical step in Toyota Australia's transformation.
"Local manufacturing is an integral part of our business and is a key focus of our five year company-wide transformation program," Mr Yasuda said.
"The investment ensures that Toyota Australia continues to build high quality vehicles for our local and overseas customers."
Toyota Australia currently exports approximately 70,000 Camry and Aurion vehicles per year predominantly to the Middle East, with some exports to New Zealand and the South Pacific Islands.
Mr Yasuda said in addition to making the Altona investment, Toyota Australia will spend $15 million during the next five-year period on its supplier development program.
"This program will see a dedicated team of engineers working with local suppliers to assist them to improve productivity, diversify their business operations and improve their global competitiveness," Mr Yasuda said.
"This program will help strengthen Australia's supplier base through the application and sharing of Toyota Production System principles and best practice manufacturing techniques."
He added that the Federal and Victorian Governments were long-term supporters of local manufacturing and played an instrumental part in today's announcement.
"It is vital that we continue to have an ongoing partnership with Governments to ensure the long-term viability of local manufacturing. Today's announcement is a positive step forward. This investment was secured due to the enormous effort undertaken by many people at Toyota Australia during the past 18 months and the critical support of the Victorian and Federal Governments."
Toyota Australia will spend $108 million on the Altona investment and $15 million on the supplier development program. Toyota has been building cars in Australia for 50 years. In 2013 the company expects to build more than 100,000 Camry, Camry Hybrid and Aurion vehicles at its Altona plant, along with approximately 108,000 four-cylinder engines